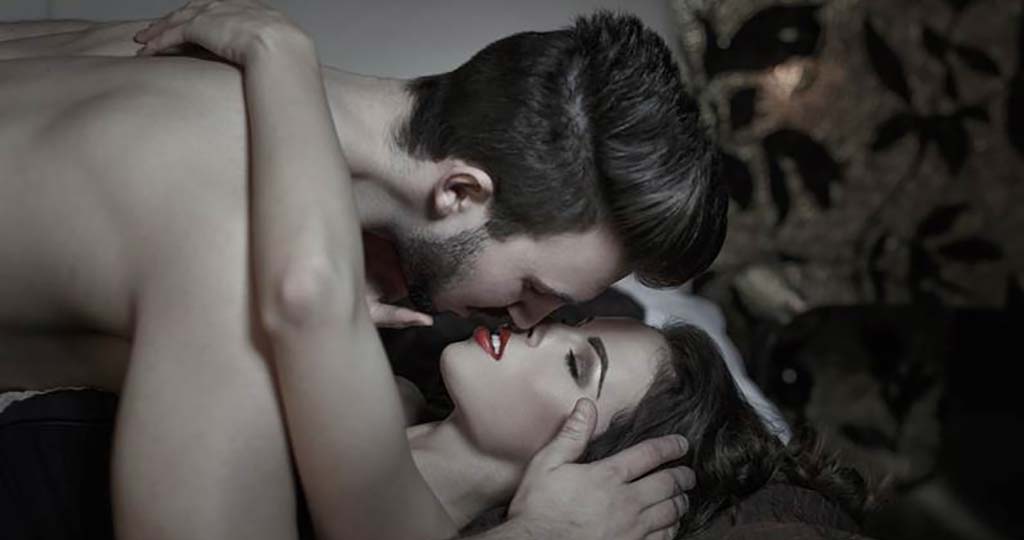 STARRING:
CHRISTOPHER TIPP AND KELLY HUMMERT
DIRECTED BY MICHELLE BOSSY
One man. One woman. Sex. Love. Ambition. How far will they go to get what they want?
REBEL AND MISFITS PRODUCTIONS is thrilled to announce Sex With Strangers, the first play in a series called An Intimate Theatre Project, which will run in tandem with The Immersive Theatre Project. The provocative and timely play comes from Laura Eason (House of Cards) and will be directed by New York City's Michelle Bossy. This production, with a run from March 30th 2017 through April 15th 2017, will take place at 4632 McPherson Avenue, in a private home. With room at each show for around 50 people, we will welcome our small audiences at 7:30PM, with a hard start at 8:00PM.
SEX WITH STRANGERS is presented by special arrangement with Dramatists Play Service, Inc., New York. The Saint Louis premiere of one of the most relevant plays of our time, Sex With Strangers is alluring, deeply erotic, and fiercely smart. A love story in the digital age.
---
"With 'An Intimate Theatre Project,' I'm sourcing some of the most honest and raw plays out there right now, beginning with Sex with Strangers, and looking to set them amongst a very small audience," said Kelly Hummert, Artistic Director of Rebel and Misfits. "I want those in attendance to feel like voyeurs, flies on the wall, and totally overwhelmed by the content and proximity to the players. The atmosphere is intimate, and the acting isn't presentation but rather subtle with a focus on total realism. We want attendees to feel that this subject matter is difficult to watch, sexy and voyeuristic in nature. If you don't feel a little uncomfortable, we aren't doing it right."
Sex with Strangers incubated at Chicago's Steppenwolf theatre in 2009 and had successful runs at Second Stage Theatre in New York, Geffen Playhouse in Los Angeles and The Hampstead in London. It was one of the top 10 produced plays in 2015 and 2016, receiving more than 30 productions in the United States and also internationally. Rebel and Misfit's production will be the St Louis premier of the show.
As Laura Eason explains her play, "How far will you go to get what you want? Will you be the same person if you do? When twenty-something star sex blogger and memoirist Ethan tracks down his idol, the gifted but obscure novelist Olivia, he finds they crave what the other possesses. As attraction turns to sex, and they inch closer to getting what they want, both most confront the dark side of ambition and the trouble of reinventing oneself when the past is only a click away."
The small two-person cast features New York's Christopher Tipp at Ethan and Kelly Hummert as Olivia. Both were recently featured in Rebel and Misfit's immersive theatre production of Hamlet: See What I See (there, they played loving siblings, Laertes and Ophelia, whereas now they play complicated lovers).
"Sex with Strangers" is directed by Michelle Bossy, a Mexican-American theatre director and filmmaker dedicated to bringing original, new work to stage and screen. She recently directed short films 18, She Grinds Her Own Coffee, and The New 35; as well as collaborated on a new web series, TeleMAMAS. Michelle's theatre productions include Every Good Girl Deserves Fun, Un Plugged In, South Beach Rapture and Sarajevo's Child, among many other new plays. Michelle was the Associate Artistic Director of Primary Stages in New York, where she worked for 13 years. While there, she ran the Dorothy Strelsin New American Writers Group, where she worked with more than 25 emerging writers on the creation of new plays. Michelle holds the first undergraduate directing degree from Webster University's Conservatory of Theatre Arts. She teaches acting and playwriting for the Einhorn School of Performing Arts (ESPA) and directing for Syracuse University's Tepper Semester
Read More
Date Information

Additional Links

Pricing Info

$25 (+ $3.75 service charge) general admission
$10 (+ $3 service charge) college students with valid photo ID

Since the content is provocative in nature, we suggest the audience be 18 or older.

Other Info

MetroTix phone and internet sales end at 3pm, day of show.

Doors open at 7:30pm and the show begins PROMPTLY at 8pm. No late seating.

RULES OF ENGAGEMENT: Since the content is provocative in nature, we suggest the audience be 18 or older. Our guests (that's you) will remain seated throughout and the actors will have no direct contact with our audience. In fact, we want you to feel that this subject matter is difficult to watch, sexy, and voyeuristic in nature. If you don't feel uncomfortable, we aren't doing it right. Enjoy the show!

PARKING: Public street parking and a parking lot located next door.

BEVERAGES: Drinks will be available for sale before the show and during intermission.

ACCESSIBILITY: This venue is a private home, and is not ADA accessible.
Venue Information
4632 McPherson
4632 McPherson Avenue , St. Louis, Missouri 63108