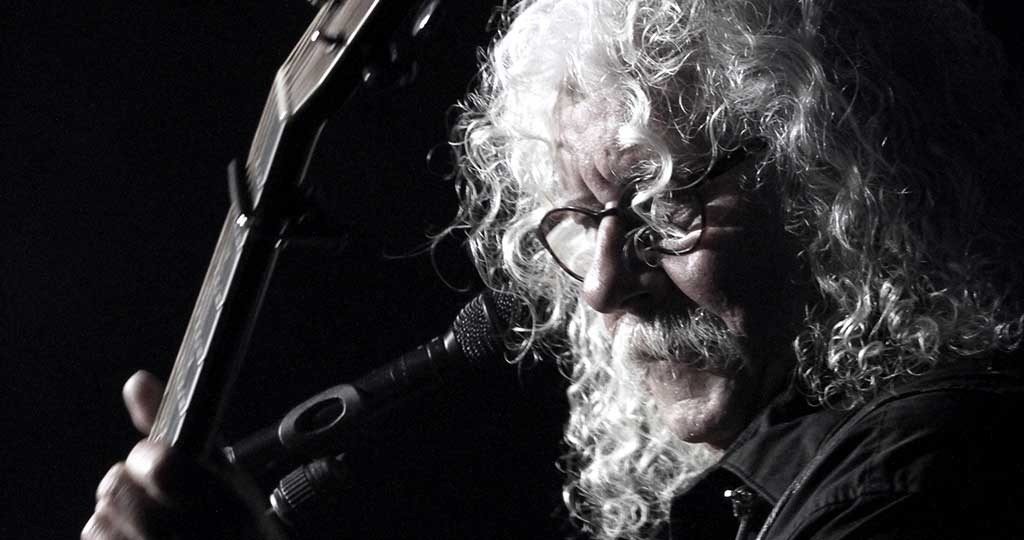 Books, Bourbon & Boogie featuring Arlo Guthrie
MetroTix sales have ended for this event. Please check at the Ron Robinson Theater doors beginning at 6:00 pm tonight for potential ticket releases. There are no more tickets available for pre-sale purchase at this time.
---
6 pm – Reception/doors open
8 pm – show
---
The nonprofit Oxford American, "A Magazine of the South," is excited to announce its annual fundraising gala, Books, Bourbon & Boogie, featuring Arlo Guthrie on Wednesday, November 7, 2018 at CALS Ron Robinson Theater (100 River Market Ave., Little Rock, AR 72201). Guthrie is doing a special 50th anniversary celebration tour of Alice's Restaurant. Proceeds from the event benefit the ongoing work of the Oxford American.
Tickets are $200 for the Orchestra section, and $150 for the Balcony section—they will be available via Metrotix.com or by calling (800) 293-5949 beginning August 1, 2018 at noon. A portion of each ticket price is tax-deductible. For more information and full details, please visit OxfordAmerican.org/Gala.
Born in Coney Island, New York in 1947, Arlo Guthrie is the eldest son of Marjorie Mazia Guthrie, a professional dancer with the Martha Graham Company and founder of The Committee to Combat Huntington's Disease, and America's most beloved singer/writer/philosopher/artist Woody Guthrie. Arlo has become an iconic figure in folk music with a distinguished and varied career spanning almost sixty years.
In 1965, a teenaged Guthrie performed a "friendly gesture" that proved to be fateful. Arlo was arrested for littering, leading him to be deemed "not moral enough to join the army." Guthrie attained international attention at age 19 by recounting the true events on the album Alice's Restaurant in 1967. "The Alice's Restaurant Massacree" has become an anti-establishment anthem and an essential part of the Thanksgiving holiday season, still broadcast widely on terrestrial, internet, and satellite radio. Alice's Restaurant achieved platinum status and was made into a movie in 1969, in which Arlo played himself, by the esteemed director Arthur Penn.
Arlo remains a road warrior, touring almost constantly, alone or with friends and family. Since the first time he performed in public in 1961 at the age of 13, and after almost sixty years of shows, Arlo Guthrie, now in his 70s, has become an American elder—a keeper of the flame.
Read More
Date Information

Pricing Info

$200.00 = Orchestra
$150.00 = Balcony

Prices include all fees and service charges.

Other Info

METROTIX SALES END: Noon day of show.
Venue Information
Ron Robinson Theater
100 South Rock Street , Little Rock, Arkansas 72201