Bridget Kearney & Benjamin Lazar Davis (POSTPONED)
Bridget Kearney & Benjamin Lazar Davis (POSTPONED)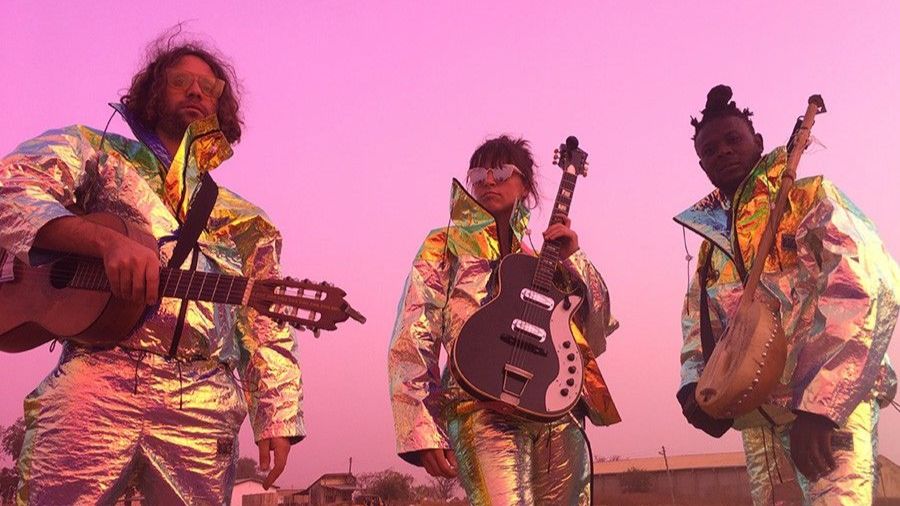 June
10
, 2020
Bridget Kearney & Benjamin Lazar Davis (POSTPONED)
Date

June

10

, 2020

Event Starts

8:00PM

Doors

7pm

Venue

Old Rock House

Tickets

$15
Bridget Kearney & Benjamin Lazar Davis (POSTPONED)
This event has been postponed. Please check back for updates.
---
In February 2019, musician/songwriter Benjamin Lazar Davis and Lake Street Dive's Bridget Kearney headed to West Africa to continue the life-changing musical exploration they'd begun five years before. Equipped with the most minimal of gear—a guitar, two-channel recording console, and tiny toy keyboard—the longtime friends soon struck up a collaboration with Stevo Atambire, a legendary Ghanaian musician and master of a two-stringed lute called the kologo. Less than a month later, Kearney and Davis returned to the U.S. with an entire album's worth of material: the 11 wildly imaginative yet insightfully crafted songs featured on Still Flying, the duo's full-length debut.
A work of profoundly joyful camaraderie, Still Flying has its roots in an impromptu session with Atambire, which was arranged by Colter Harper (an ethnomusicologist Kearney and Davis met during their 2014 trip to Ghana). Upon gathering in an empty café, the musicians soon found themselves swept up in an undeniable chemistry. "We were coming up with melodies and counter-melodies and it was all so electric," Kearney recalls. "It was so exciting to experience this combination of sounds completely different from anything I'd ever heard." As they worked with Atambire to shape the songs that now comprise Still Flying, they also teamed up with Aaron Bebe Sukura: a master of the gyil (an African wooden xylophone), and one of the figures most essential to their studies in a Northwest Ghanaian musical tradition known as Bawa. "I've never been a part of a record where everything came together so quickly and with such intensity and purpose, and I think that's a testament to how inspired we were by working with Aaron and Stevo and Colter," says Davis. "We never second-guessed anything, and the whole process was just magic."
In each track on Still Flying, Kearney and Davis show their singular talent as both interpreters and innovators, reimagining traditional gyil parts and drum patterns in the context of their own graceful collision of folk and pop and indie-rock. Mainly recorded at a makeshift studio in Harper's home in Accra (Ghana's capital), the decidedly DIY album takes its title from a lighthearted track echoing the kinetic energy of their connection with Atambire. "'Still Flying' was one of the songs where Ben and I already had a lyrical concept going, and then Stevo came in and had us break down the theme and added to it from there," Kearney explains. With its breezy back-and-forth between English and Atambire's native tongue of Frafra, "Still Flying" unfolds in dreamlike storytelling that perfectly captures the everlasting high of youthful abandon. "That one was fun to write with Stevo, because it's such a universal thing: those memories of being young and doing crazy things, and how the feeling of that time sort of stays with you for your whole life," says Kearney.
Buy Tickets
Wed.
June
10
, 2020
/ 8:00 PM
All ages.
METROTIX SALES END: 5pm day of event
Old Rock House
1200 South 7th Street, Saint Louis, Missouri 63104
Monday - Friday: Noon to 6pm