CATCHING THE MOMENT: CONTEMPORARY ART FROM THE TED L. AND MARYANNE ELLISON SIMMONS COLLECTION
CATCHING THE MOMENT: CONTEMPORARY ART FROM THE TED L. AND MARYANNE ELLISON SIMMONS COLLECTION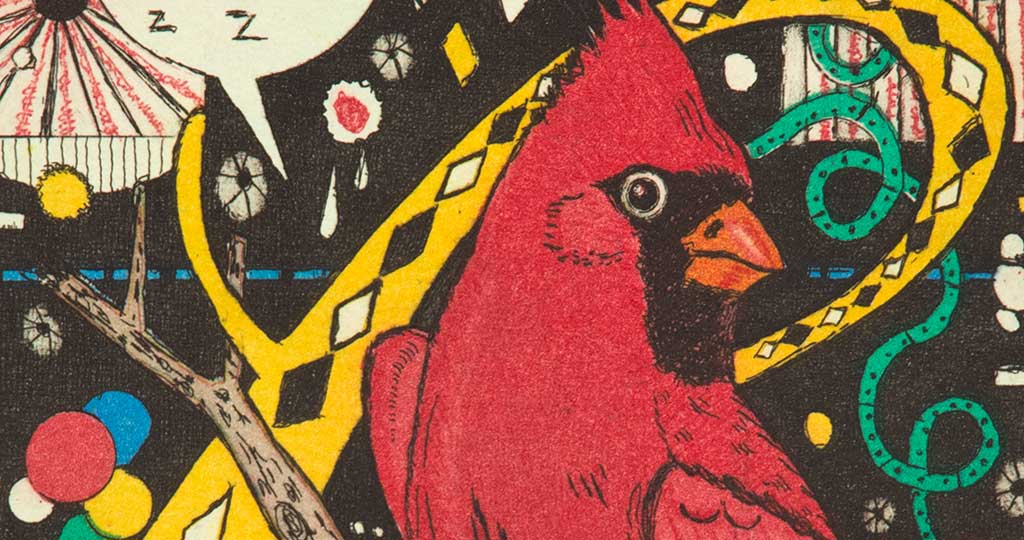 June
26
-
September
11
, 2022
CATCHING THE MOMENT: CONTEMPORARY ART FROM THE TED L. AND MARYANNE ELLISON SIMMONS COLLECTION
Date

June

26

-

September

11

, 2022

Venue

Saint Louis Art Museum

On Sale

Buy Tickets Now

Tickets

$0 - $12
CATCHING THE MOMENT: CONTEMPORARY ART FROM THE TED L. AND MARYANNE ELLISON SIMMONS COLLECTION
Main Exhibition Galleries, East Building

Catching the Moment celebrates the acquisition in 2020 of 833 works of contemporary art assembled by Ted L. and Maryanne Ellison Simmons. Comprised primarily of prints—and including a painting, drawings, collages, photographs, and editioned sculptures—the collection features a diverse group of more than 40 artists predominately active in the United States. It represents a transformative addition to the Museum's holdings, particularly in works on paper and American art of the last 60 years. The exhibition features more than 200 works selected from this collection.
Focusing on art and artists of their own time, the Simmonses formed a collection that provides a critique of broad social, political, and art historical issues. These include H.C. Westermann's nightmarish evocations of the Pacific chapter of World War II, Enrique Chagoya's wide-ranging postcolonial critique, Kiki Smith's explorations of the body and self as well as environmental concerns, and Jaune Quick-to-See Smith's forceful foregrounding of Native American history.
Other highlights of the exhibition are Enrique Chagoya's La-K-La-K, Bruce Conner's BOMBHEAD, Helen Frankenthaler's Savage Breeze, Kiki Smith's Pool of Tears II (after Lewis Carroll), Kara Walker's Keys to the Coop, and H. C. Westermann's Connecticut Ballroom.
Ted Simmons is a former St. Louis Cardinals catcher and switch-hitter who was named to the Baseball Hall of Fame in 2020. Maryanne Ellison Simmons is a fine art printer and publisher who established her own publishing enterprise, Wildwood Press, in 1996. Their collecting draws on Maryanne's professional expertise, yet it is a true partnership in which they are both highly knowledgeable, committed, and engaged. The collection is notable for its depth in certain artists, including Kiki Smith, Enrique Chagoya, and Tom Huck, as well as for the quality and rarity of the works the Simmonses sought out.
Catching the Moment: Contemporary Art from the Ted L. and Maryanne Ellison Simmons Collection is curated by Elizabeth Wyckoff, curator of prints, drawings, and photographs; Clare Kobasa, assistant curator of prints, drawings, and photographs; and Andrea L. Ferber, The Andrew W. Mellon Fellow for Prints, Drawings, and Photographs.
#CatchingTheMoment #ContemporaryPrints
Image caption: Tony Fitzpatrick, American, born 1958; 'C', 2012; etching; plate: 7 x 5 inches, sheet: 11 x 9 inches; Saint Louis Art Museum, Gift of Ted L. and Maryanne Ellison Simmons; and funds given by the Marian Cronheim Trust for Prints and Drawings, Museum Purchase, Friends Fund, The Sidney S. and Sadie Cohen Print Purchase Fund, and the Eliza McMillan Purchase Fund 564:2020; © Tony Fitzpatrick
Buy Tickets
Thu.
September
1
, 2022
TBA
Fri.
September
2
, 2022
TBA
Sat.
September
3
, 2022
TBA
Sun.
September
4
, 2022
TBA
Mon.
September
5
, 2022
TBA
Wed.
September
7
, 2022
/ 8:07 PM
Thu.
September
8
, 2022
TBA
Fri.
September
9
, 2022
TBA
Sat.
September
10
, 2022
TBA
Sun.
September
11
, 2022
TBA
Adult = $12
Student/Senior 65+ = $10
Child 6-12 = $6
Child under 6 = $0
Friday, all tickets = $0


There is a $3 per ticket service charge on all tickets.
Service charge: $3.00/ticket
Admission is available every 15 minutes during entry hours.
The specific tour time will be listed as the "Section" on-screen prior to your purchase and in on-screen and email confirmations.
MetroTix.com sales end 1 hour prior to each tour hour. (All 10am times - 10:00am, 10:15am, 10:30am, 10:45am - will end sales at 9am on the day of event, etc.) Day of event sales will be delivered electronically, either via print-at-home or mobile ticketing.
Entry on Friday is free, but a ticket is required. Advance ticket purchase is recommended. There is a SIX ticket purchase limit for Fridays.
Saint Louis Art Museum Members: Click Here to Enter Your Promo Code
Saint Louis Art Museum
1 Fine Arts Drive, Saint Louis, Missouri 63110
Farrell Auditorium Seating Chart
As of March 15, 2022, proof of vaccination against COVID-19 or proof of a medically supervised negative test will no longer be required for events in The Farrell Auditorium. The health and safety of our Members, patrons, and staff are important to us. Due to the evolving nature of safety protocols and updated CDC guidance please review our health and safety guidelines before attending any program or event at the Saint Louis Art Museum.
We highly recommend all patrons, especially those who are unvaccinated, wear a face mask in The Farrell Auditorium and while visiting the Museum's galleries.
For full details of this policy and the most up-to-date information about the Museum's safety protocols, visit slam.org/covid-19-response.