CHAMBER MUSIC SOCIETY OF ST. LOUIS
2020-2021 SEASON
CHAMBER MUSIC SOCIETY OF ST. LOUIS
2020-2021 SEASON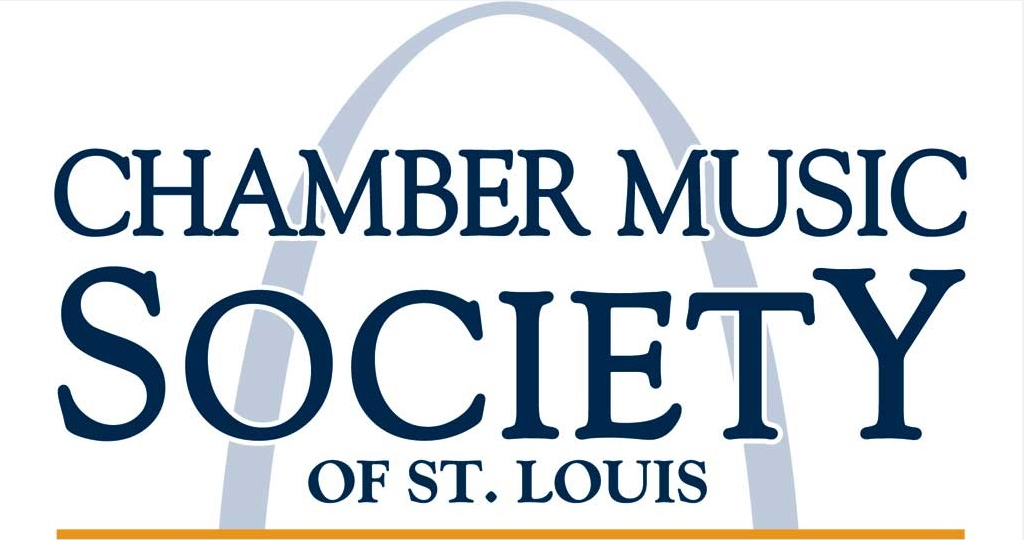 March
22
-
May
10
, 2021
CHAMBER MUSIC SOCIETY OF ST. LOUIS
2020-2021 SEASON
Date

March

22

-

May

10

, 2021

Venue

Sheldon

On Sale

Buy Tickets Now

Tickets

$39
CHAMBER MUSIC SOCIETY OF ST. LOUIS
2020-2021 SEASON
Welcome to our 2020-21 Concert Season #12!
What a crazy time. We may be doing things a little differently this year by going virtual, but we're excited and looking forward to sharing all of the music and fun! While not ideal, we have heard your voices and adapted to deliver the music rather than silence.
Communication is KEY: Because of the ever-changing environment, we have made plans to offer our programs to you virtually in the safest environment we could think of - your home. With so many things changing at such dizzying frequency, please join our E-Blast List to stay informed! You can sign up for free on our website, or call CMSSL to leave your email address. This will also be helpful if you encounter any difficulty accessing a concert.
---
| | | |
| --- | --- | --- |
| DATE | TIME | PEFORMANCE |
| Mon. October 12, 2020 | 7:30pm | "Espana - El Retorno" |
| Tue. October 13, 2020 | 7:30pm | "Espana - El Retorno" |
| Mon. October 26, 2020 | 7:30pm | "Frightfest" |
| Mon. November 16, 2020 | 7:30pm | "All in the Family" |
| Tue. November 17, 2020 | 7:30pm | "All in the Family" |
| Mon. December 7, 2020 | 7:30pm | "Holiday Celebration" |
| Tue. December 15, 2020 | 7:30pm | "Beethoven Bash" |
| Mon. January 25, 2021 | 7:30pm | "Amadeus 265" |
| Tue. January 26, 2021 | 7:30pm | "Amadeus 265" |
| Mon. February 8, 2021 | 7:30pm | "Lovefest, The Romantics" |
| Tue. February 9, 2021 | 7:30pm | "Lovefest, The Romantics" |
| Mon. March 1, 2021 | 7:30pm | "All About You" |
| Mon. March 22, 2021 | 7:30pm | "Café Music - Outside the Lines" |
| Mon. April 12, 2021 | 7:30pm | "Czech Mates" |
| Tue. April 13, 2021 | 7:30pm | "Czech Mates" |
| Mon. April 26, 2021 | 7:30pm | "Invitation to the Dance" |
| Mon. May 10, 2021 | 7:30pm | "20th Century Unlimited" |
You need to have already downloaded a free "ZOOM" account on your device at www.zoom.com in order to participate in our interactive "Meet & Greet" after the concert.
Log on to our website: www.chambermusicstl.org
On the night of the concert, go to the CMSSL HOMEPAGE, click on the light blue WATCH CONCERT graphic near the top of your screen just below the tool bar
This will take you to the page where you can enter the password printed on your ticket.
Enjoy the concert. You can enlarge your concert screen by using the Enter Full Screen at the right bottom corner of the concert
Once finished with the concert, if you enlarged your concert screen you will need to go back to the small screen
Once you are finished with the concert you will need to REFRESH YOUR PAGE and you will see the button for the Meet & Greet. Click this button. You will be prompted to access our Zoom Meet & Greet.
After the concert, remember to turn your TV source back to its normal setting
Problems? - please call (314) 941-6309
METROTIX SALES END: 4:00pm day of event
Day of show, after 4 p.m., please call 314-941-6309 to reserve tickets.

TICKETS WILL BE DELIVERED VIA EMAIL and will have your access password on the ticket.
Sheldon
3648 Washington Boulevard, Saint Louis, Missouri 63108
Concert Hall Seating Chart
A street level entrance is available, with an elevator to the 2nd, 3rd and 4th floors of the building.
Contact The Sheldon in advance to reserve an accessible parking spot on The Sheldon's west parking lot. 314.533.9900
CONCERT HALL: The Sheldon balcony is NOT wheelchair accessible. Accessible seating is located at the rear of the Orchestra level.
For events with General Admission (open) seating, please see an usher or the box office when you arrive at The Sheldon to arrange for a seating location, or call The Sheldon at 314-533-9900 to reserve an accessible location in advance.
Online purchases for wheelchair accessible seating in the Concert Hall are limited to two tickets (wheelchair + companion). Patrons with more specific needs or who need more than two tickets in an accessible area should contact The Sheldon at 314-533-9900.
BALLROOM & LOUIS SPIERING ROOM: These spaces are accessible via elevator and do not generally require special ticketing, unless specifically noted.
Unless otherwise noted:
Senior pricing, if available, is for ages 62+
Doors to the building generally open 1 hour prior to performance time. Will Call is generally available at that time.