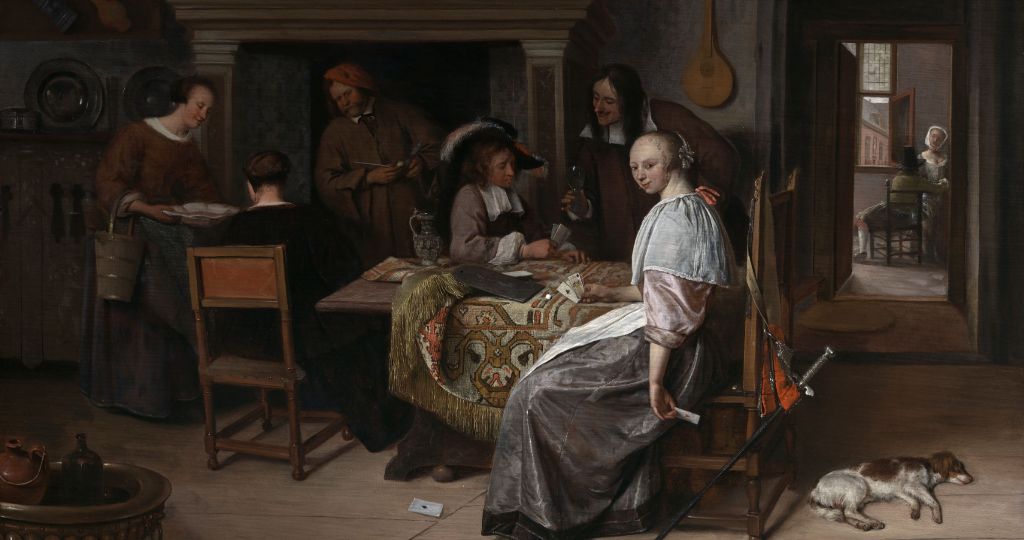 DUTCH PAINTING IN THE AGE OF REMBRANDT FROM THE MUSEUM OF FINE ARTS, BOSTON
Main Exhibition Galleries, East Building

Dutch Painting in the Age of Rembrandt features outstanding examples of 17th-century Dutch painting from the Museum of Fine Arts, Boston. The exhibition surveys the Dutch Golden Age, featuring all the subjects for which the Dutch are well known, from landscapes to still lifes, portraiture to scenes of everyday life, as well as paintings of biblical and ancient subjects. The exhibition highlights works from two recent gifts to the Museum of Fine Arts, Boston, including paintings by Rembrandt van Rijn, Frans Hals, and other celebrated 17th-century Dutch artists.
The exhibition is organized by the Museum of Fine Arts, Boston, and presented in St. Louis by the Betsy and Thomas Patterson Foundation. Additional funding is provided by the Missouri Arts Council, a state agency, and the National Endowment for the Arts. The St. Louis presentation is curated by Judith W. Mann, curator of European art to 1800, and Elizabeth Wyckoff, curator of prints, drawings, and photographs, with Heather Hughes, senior research assistant in prints, drawings, and photographs.
Jan Havicksz. Steen, Dutch, 1626–1679, An Elegant Company in an Interior with Figures Playing Cards at a Table, about 1660. oil on panel. 18 × 23 3/4 inches. Promised gift of Rose-Marie and Eijk van Otterloo, in support of the Center for Netherlandish Art, courtesy of Museum of Fine Arts, Boston.
Read More
Date Information

Additional Links

Pricing Info

Adult = $15
Student/Senior 65+ = $12
Child 6-12 = $6
Child under 6 = $0

Friday, all tickets = $0

There is a $3 per ticket service charge.

Other Info

Service charge: $3.00/ticket
Admission is available every 15 minutes during entry hours. For online sales, buyers will be able to select the hour of entry (10am hour, 11am hour) and will be assigned the next available 15-minute entry time that meets the request requirements, starting with the first 15-minute entry time. If you wish to specifically purchase a time on the quarter or half hour (10:15am, 10:30am), and it is not offered by the online seller, you should cancel the shopping cart and purchase that specific time slot by phone.
The specific tour time will be listed on-screen prior to your purchase and in on-screen and email confirmations.
MetroTix sales end at 12:01am day of event. "Day of" sales are only available in person at the Art Museum on a first-come, first-served basis.
Entry on Friday is free, but a ticket is required. Advance ticket purchase is recommended. There is a 6 ticket purchase limit for Fridays.
Venue Information
Saint Louis Art Museum
1 Fine Arts Drive , Saint Louis, Missouri 63110
Website

Farrell Auditorium Seating Chart