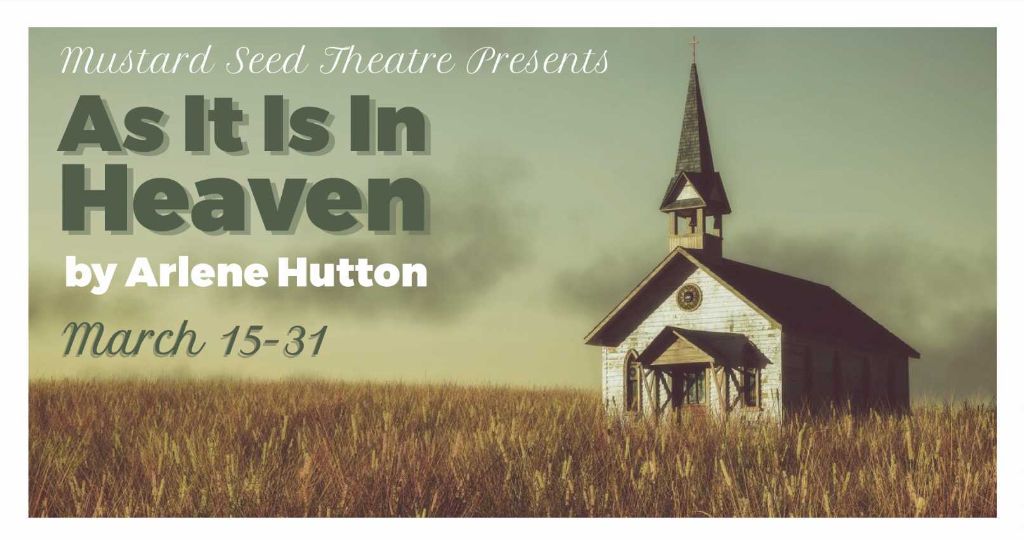 by Arlene Hutton
The tranquility of women living in an 1830's Shaker community in Kentucky is threatened by the arrival of newcomers claiming to see angels.
Read More
Date Information

Pricing Info

$35 = Adult
$30 = Senior (with ID)
$15 = Student (with ID)

All seating is general admission.
There are no additional service charges.

Mustard Seed Theatre is proud to offer PAY WHAT YOU CAN OR PAY WITH A CAN for Thursday evening performances. Select the PWYC price to reserve your seat, and bring a monetary donation of any amount or at least one non-perishable canned food item (no glass jars, please) on the day of the show. You may also purchase a full price or student/senior ticket, which supports the continued artistic endeavors of Mustard Seed Theatre.

Discounts available at the door on the day of the show only:
Student Rush - $10 (Saturday nights only)
Industry Discount - $15 (all performances)

Other Info

METROTIX SALES END: 3 hours prior to showtime

Venue Information
Mustard Seed Theatre at Fontbonne University
6800 Wydown Boulevard , Clayton, Missouri 63105
Parking for the theatre is located off the lot located off Big Bend, just South of Wydown. The theatre is located on the 2nd floor of the southern-most building that has a glass front and a waffle-style roof.
This venue is ADA accessible. Parking is right in front of the theatre, and there is an elevator to the second floor.
Read More