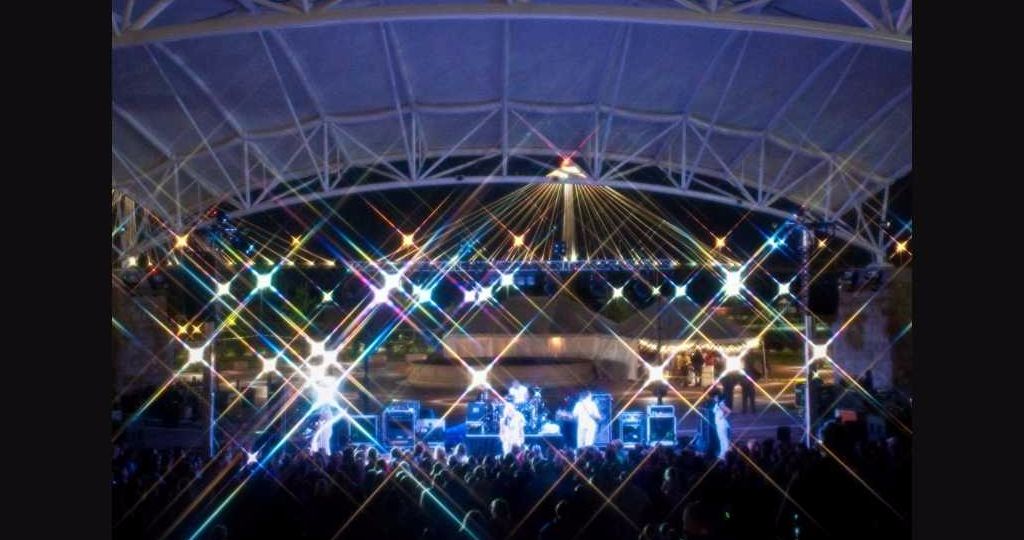 HUEY LEWIS AND THE NEWS - CANCELLED
Grammy award winning performer Huey Lewis will be cancelling all concert dates for the remainder of 2018, including the June 24, 2018 performance at Liberty Bank Alton Amphitheater.
Huey Lewis has been diagnosed with Meniere's disease, a rare disorder of the inner ear that causes episodes of vertigo and hearing loss. Mr. Lewis released a personal statement to all of his fans today:

Two and a half months ago, just before a show in Dallas, I lost most of my hearing. Although I can still hear a little, one on one, and on the phone, I can't hear music well enough to sing. The lower frequencies distort violently making it impossible to find pitch. I've been to the House Ear Institute, the Stanford Ear Institute, and the Mayo Clinic, hoping to find an answer. The doctors believe I have Meniere's disease and have agreed that I can't perform until I improve. Therefore the only prudent thing to do is to cancel all future shows. Needless to say, I feel horrible about this, and wish to sincerely apologize to all the fans who've already bought tickets and were planning to come see us. I'm going to concentrate on getting better, and hope that one day soon I'll be able to perform again. Sincerely, Huey

Liberty Bank Alton Amphitheater will be issuing refunds for tickets purchased for the June 24, 2018 Huey Lewis & The News concert as follows: Purchasers who purchased via MetroTix web/phone will receive an automatic refund, issued to the credit card used for the original purchase; Ticket holders who purchased in person for CASH at the Alton Visitor's Center should return their tickets in person for a refund. The Visitor's Center will process refunds beginning Monday April 16, 2018.
A refund will typically appear on credit card statement within 3-10 business days of issue.
For further information on refunds, visit www.metrotix.com or call 314.534.1111
For general information, visit www.libertybankamphitheater.com.
Read More
Date Information

Additional Links

Pricing Info

VIP: ticket includes entry to the concert, assigned seating in the VIP area, reserved parking, and access to the VIP tent on the side of the stage with private concession booth.

Reserved: ticket includes entry to the concert, assigned seating in the first 15 rows

General Admission: ticket provides entry to the concert and seating on the general admission lawn area.


| | | |
| --- | --- | --- |
| TICKET PRICE | SERVICE CHARGE | TOTAL PER TICKET |
| $125.00 - VIP | $5.00 | $130.00 |
| $58.00 - Reserved | $5.00 | $63.00 |
| $45.00 - General Admission Lawn | $5.00 | $50.00 |

Other Info

IMPORTANT INFORMATION:

Parking passes will be mailed to the VIP ticket buyers about a week before the event.
Children under 5 are free in the GA section only. Everyone must have a ticket in the reserved seating area.
Concessions (beer, soft drinks, food) are an additional cost and not included in any show ticket.
Tickets may be purchased at the venue box office on the day of show only. The box office is located on the South entrance of the amphitheater.
Smoking is not permitted.
No outside food or drink. No backpacks or coolers. No dogs.
Accessible seating is available in both the reserved and general admission levels. Those who need special assistance or have questions should call the Alton CVB at 800-258-6645.
There are parking lots within walking distance to the Liberty Bank Amphitheater at Riverfront Park in Alton. The two main lots are Henry Street entrance (corner of Henry & Landmarks), another by Argosy Casino Alton. Vehicles with accessible parking tags will have access to a reserved lot on the south side of the amphitheater. Parking is also available at the city-owned lot across the street from ConAgra on William Street. Street parking is available on Broadway, 3rd and 4th streets. A Pedestrian Bridge is located at Broadway in downtown Alton to the North of the amphitheater. Patrons will have direct access to the Pedestrian Bridge to get to Liberty Bank Alton Amphitheater.

METROTIX SALES END:
Phone/Internet: 12pm day of show
Walk-Up Locations: 3pm day of show
Venue Information
Liberty Bank Alton Amphitheater
1 Henry Street , Alton, Illinois 62002