THE WIZARD OF OZ - YOUNG PERFORMERS EDITION (CANCELLED)
IGNITE THEATRE COMPANY
THE WIZARD OF OZ - YOUNG PERFORMERS EDITION (CANCELLED)
IGNITE THEATRE COMPANY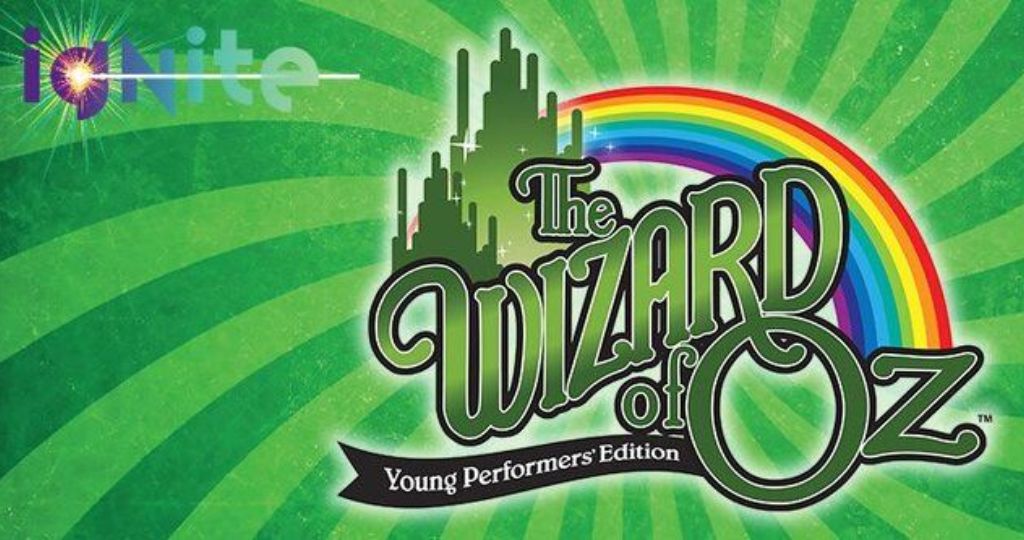 March
19
-
22
, 2020
THE WIZARD OF OZ - YOUNG PERFORMERS EDITION (CANCELLED)
IGNITE THEATRE COMPANY
Date

March

19

-

22

, 2020

Venue

Grandel

Tickets

$17.50 - $26
THE WIZARD OF OZ - YOUNG PERFORMERS EDITION (CANCELLED)
IGNITE THEATRE COMPANY
THESE EVENTS HAVE BEEN CANCELLED.
Full refunds are available, but the Kranzberg Arts Foundation is encouraging all ticket holders to donate the value of your ticket to the presenter instead of asking for a refund. Please contact the point of purchase to request a refund or to donate your tickets.
https://www.kranzbergartsfoundation.org/covid-19/
---
A one-hour adaptation of the RSC version of Baum's classic tale, specially designed for young performers.

Dorothy Gale, a young girl living on a Kansas farm with her Aunt Em and Uncle Henry, dreams of escaping her mundane life. The family's mean neighbor, Miss Gulch, threatens to impound Dorothy's cherished dog, Toto, so Dorothy and Toto run away. Suddenly a cyclone hits, and Dorothy and Toto, seeking shelter in the house, are transported to the Land of Oz.

In Oz, Dorothy meets Glinda, the Good Witch of the North and three new friends. Together, the four new companions make their way towards Oz. Lessons are learned and Dorothy and Toto find that There's No Place Like Home.

By L. Frank Baum / With Music and Lyrics / by Harold Arlen and E. Y. Harburg / Background Music by Herbert Stothart / Dance and Vocal Arrangements by Peter Howard / Orchestration by Larry Wilcox / Adapted by John Kane for the Royal Shakespeare Company / Based upon the Classic Motion Picture owned by / Turner Entertainment Co. and distributed in all media by / Warner Bros. / Adaptation and support materials for the Young Performers Edition / Developed by iTheatrics / Under the supervision of Timothy Allen McDonald
Buy Tickets
Thu.
March
19
, 2020
/ 7:00 PM
Fri.
March
20
, 2020
/ 7:00 PM
Sat.
March
21
, 2020
/ 12:00 PM
Sat.
March
21
, 2020
/ 7:00 PM
Sun.
March
22
, 2020
/ 2:00 PM
TICKET PRICE
SERVICE CHARGE
TOTAL PER TICKET
$17.50 - Reserved Seating
$3.00 + $1 facility fee
$21.50
$26.00 - VIP Reserved Booth Seating
Includes: seating + pre-show and intermission service
(must purchase full booth of 4 or 6 seats)
$4.00 + $1 facility fee
$31.00
$2.00 - Lap Child 4 & under
(Lap seating is sold separately in the Standing Room section)
$3.00
$5.00
Accessibility Information
Ignite Theatre Company is pleased to offer seating and other accommodations for our patrons with special needs. The building is accessible and limited handicapped parking spots via available in the parking lot west of the building and accessed by the alleyway to the south.
All of our handicapped patrons may enter the theatre first when the doors are opened a half an hour before the show.
Everyone must have a ticket. Lap children 4 & under need a $2 Lap Seating ticket.
METROTIX SALES END:
Phone/Internet: 3 hours prior to show
Fox Box Office: 1 hour prior to show
Grandel
3610 Grandel Square, St. Louis, Missouri 63108
The Grandel Theatre is a 600-capacity, world-class performing arts venue operated by the Kranzberg Arts Foundation. Concerts, plays, musicals, dance performances, comedy shows, and much more find a home on The Grandel's stage, activated by KAF resident organizations, independent producers, and local, national & internationally touring artists. Please visit www.thegrandel.com for a full event listing and more information.
The Grandel is a fully handicap accessible and ADA compliant venue. Handicap reserved parking and entrance (via ramp) are located on the direct west side of the building. Entrance to the parking lot is accessible from the alleyway on the south side of the building, off of N. Grand Blvd. or N. Spring Ave. Handicap preferred seating is available in the theatre and at The Dark Room upon reservation / request. All three public floors of The Grandel are handicap accessible via elevator.