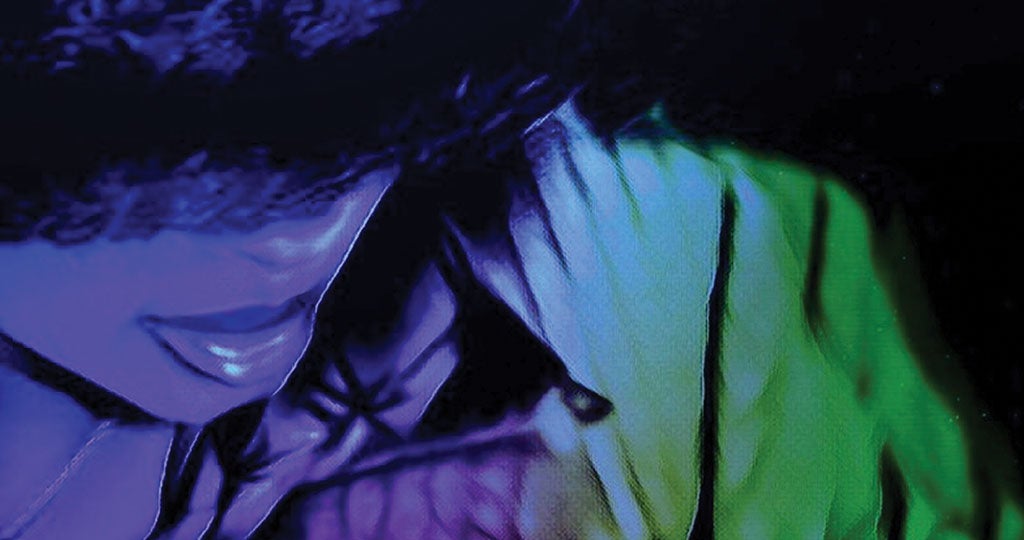 Who is Jill Scott? 20th Anniversary Tour
Three-time Grammy Award-winning singer-songwriter, New York Times best-selling poet, and critically acclaimed actor Jill Scott will bring her 20th Anniversary Tour to the Fabulous Fox Theatre. Before having the #1 album in the country with "The Light of The Sun", performing at The White House, being named People Magazine's Top TV Breakout Star of 2010 and appearing on VH1 Divas alongside Aretha Franklin, the triple threat began her career collaborating with musical icons, The Roots, Will Smith, and Common in the late 90s. In 2000, she released her much anticipated debut record, Who is Jill Scott? Words & Sounds, Vol. 1, a double platinum album that earned Scott several Grammy nominations, including Best New Artist. Two more critically acclaimed albums followed, Beautifully Human: Words & Sounds, Vol. 2 and The Real Thing: Words & Sounds, Vol. 3 which garnered two more Grammy Awards and spawned multiple worldwide tours.
Never limited to music, Jill Scott is a true multimedia brand across books, clothing, TV and film. Most recently, Jill starred in Get On Up: A James Brown Biopic, as DeeDee, the wife of James Brown. She also starred alongside Tyler Perry & Janet Jackson in the #1 national movie series Why Did I Get Married? (Pt. 1 and 2), Baggage Claim, Steel Magnolias and Sins of the Mother which aired on Lifetime and became the second-most watched premiere in the network's history. Jill was also casted as the lead character in the HBO/BBC mini-series filmed on location in Botswana, The No.1 Ladies Detective Agency, a Peabody Award-winning show directed by the late Oscar Award-winning director Anthony Minghella. In 2017, Jill Scott was casted as "Nayyirah Shariff" in the original Lifetime film Flint, a drama based on the Flint water crisis in Flint, Michigan - also starring Betsy Brandy, Marin Ireland and Queen Latifah.
A consummate writer at heart, she penned The Moments, The Minutes, The Hours, a compilation of poems that instantly became a New York Times bestseller. In January of 2017, Jill Scott marked her brand's expansion into stationary, releasing an exclusive "Jill Scott" greeting card collection in partnership with Hallmark Mahogany. Scott also developed an intimates line for Ashley Stewart and founded Blues Babe, a registered 501(c)3 foundation that has raised over hundreds of thousands dollars to support minority students pursuing college degrees.
Jill released her highly anticipated 5th studio album WOMAN on July 24, 2015 which opened on the music charts at #1 giving Jill her 2nd consecutive number one album. Jill Scott received a 2017 Grammy nomination in the "Best Traditional R&B Performance" category for her single, "Can't Wait." Jill's most recent endeavor – find her taking on the role of "Hazel" in the BET + remake of the 1996 romantic comedy, The First Wives Club.
Read More
Date Information

February 9, 2020

- 7:30 PM

Sign-Language Interpreted Performance

Additional Links

Pricing Info

Everyone must have a ticket, regardless of age.
Prices are subject to change.

Print-Your-Own tickets will not be delivered until 3 days after the general on-sale date.

Ticket price includes a $1 artist charity donation.

---

TICKET LIMIT: 6

PLEASE NOTE: Persons who exceed the ticket limit or provide inaccurate or fraudulent information may have any or all of their orders and tickets cancelled without notice by MetroTix in its discretion. This includes orders associated with the same name, e-mail address, billing address, credit card number, or other information. The Fox Theatre and MetroTix reserve the right to revoke tickets that end up on the secondary market.

| TICKET TYPE | TICKET PRICE | SERVICE CHARGE | TOTAL PER TICKET |
| --- | --- | --- | --- |
| Orchestra Pit Front Row | $196.00 | $33.25 | $229.25 |
| Orchestra Pit | $146.00 | $24.75 | $170.75 |
| Orchestra Front Row | $146.00 | $24.75 | $170.75 |
| Premium Orchestra | $126.00 | $21.50 | $147.50 |
| Premium Mezzanine | $126.00 | $21.50 | $147.50 |
| Front Orchestra | $96.00 | $16.25 | $112.25 |
| Mezzanine | $96.00 | $16.25 | $112.25 |
| Lower Balcony I | $96.00 | $16.25 | $112.25 |
| Mid Orchestra | $81.00 | $13.75 | $94.75 |
| Lower Balcony II | $81.00 | $13.75 | $94.75 |
| Rear/Side Orchestra I | $66.00 | $11.25 | $77.25 |
| Lower Balcony III | $66.00 | $11.25 | $77.25 |
| Middle Balcony I | $66.00 | $11.25 | $77.25 |
| Rear/Side Orchestra II | $51.00 | $8.50 | $59.50 |
| Middle Balcony II | $51.00 | $8.50 | $59.50 |
| Orchestra Corners | $46.00 | $7.75 | $53.75 |
| Upper Balcony | $46.00 | $7.75 | $53.75 |

Other Info

METROTIX SALES END: One hour prior to show time.
Venue Information
Fabulous Fox Theatre
527 North Grand Boulevard , Saint Louis, Missouri 63103
Website

Accessibility

The Fox Theatre is pleased to offer seating and other accommodations for our patrons with special needs. All special accommodations can be requested through MetroTix at 314-534-1111 or 800-293-5949, 9am to 9pm. Deaf or hard of hearing guests may also use the Relay Missouri service by calling 800-735-2966 (TTY) or 800-735-2466.

Wheelchair seating and companion seats are available for all performances at the Fox for purchase at the Fox Box Office, by phone and at metrotix.com.

The Fox Theatre offers performances interpreted for the deaf and hard of hearing by Communicate Plus as well as audio-description services for the visually-impaired. For a schedule of these performances, click here.

A limited number of infrared assistive hearing head sets for the hearing impaired are available at no charge for all performances at Guest Services & Gifts in the main lobby.

A number of accessible parking spaces are located on the north side the Fox Theatre, near the accessible entrance, on the south side of Washington, between Grand Blvd. and Spring Ave. Patrons with special needs may also be dropped off at the accessible entrance.

The front entrance and lobby are accessible and the elevator to other floors is located on the north side of the lobby. The accessible entrance is located on the north side of the building.