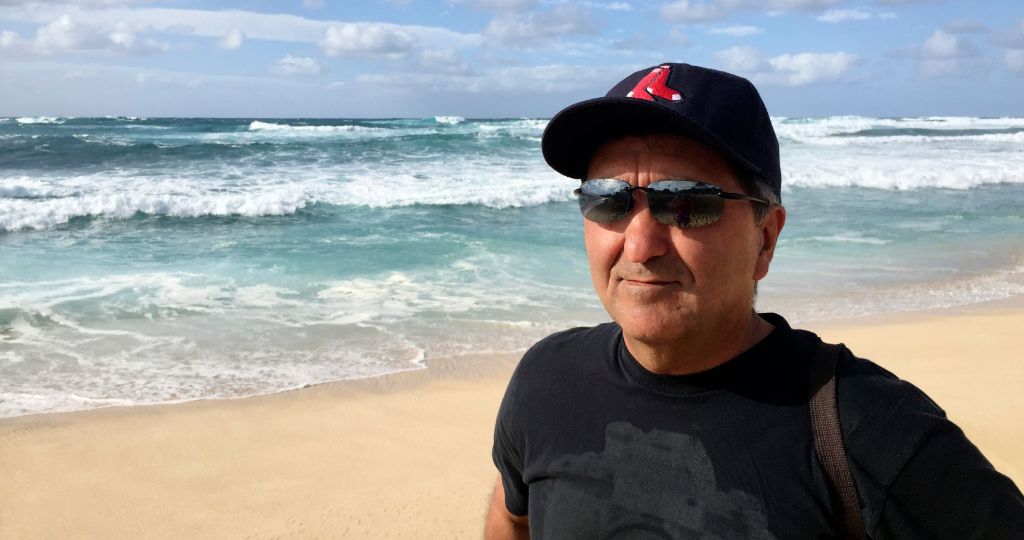 SOLD OUT!
Left Bank Books Presents
An Evening with Pete Souza
Barack Obama's Chief Official White House Photographer
Author of SHADE: A Tale of Two Presidents

Shade is a portrait in contrasts, telling the tale of the Obama and Trump years through visual juxtapositions that begin on Inauguration Day and move through the release of the Mueller report. Some call this "throwing shade." Souza calls it telling the truth. These photographs serve as a rejoinder to the chaos, abuses of power, and destructive policies of the Trump administration. Shade is both a potent comment on the state of our nation and an urgent call to act now to bring about a return to better days—the days when Americans had a president they could trust and believe in.

The hardcover edition of SHADE followed the first 500 days of Donald Trump's presidency. The softcover edition adds 60 new pages where the hardcover ended, adding photos and commentary on hot button issues such as: North Korea, Michael Cohen, Brett Kavanaugh, Immigration crisis, Robert Mueller's investigation, and Russian collusion.

Pete Souza was the Chief Official White House Photographer for
President Obama and the Director of the White House Photo Office.
Read More
Date Information

Additional Links

Pricing Info

TICKET PRICE
SERVICE CHARGE
TOTAL PER TICKET
$22.13 - General Admisison
(Includes an autographed paperback copy of Shade)
$4.62 + $1 facility fee
$27.75

Other Info

METROTIX SALES END:
Phone/Internet: 3 hours prior to show
Fox Box Office: 1 hour prior to show

The Grandel box office opens 1 hour prior to show.
Venue Information
Grandel
3610 Grandel Square , St. Louis, Missouri 63108
The Grandel Theatre is a 600-capacity, world-class performing arts venue operated by the Kranzberg Arts Foundation. Concerts, plays, musicals, dance performances, comedy shows, and much more find a home on The Grandel's stage, activated by KAF resident organizations, independent producers, and local, national & internationally touring artists. Please visit www.thegrandel.com for a full event listing and more information.
Read More
Seating Chart

Accessibility

The Grandel is a fully handicap accessible and ADA compliant venue. Handicap reserved parking and entrance (via ramp) are located on the direct west side of the building. Entrance to the parking lot is accessible from the alleyway on the south side of the building, off of N. Grand Blvd. or N. Spring Ave. Handicap preferred seating is available in the theatre and at The Dark Room upon reservation / request. All three public floors of The Grandel are handicap accessible via elevator.