Susannah Cahalan: THE GREAT PRETENDER
PRESENTED BY LEFT BANK BOOKS
Susannah Cahalan: THE GREAT PRETENDER
PRESENTED BY LEFT BANK BOOKS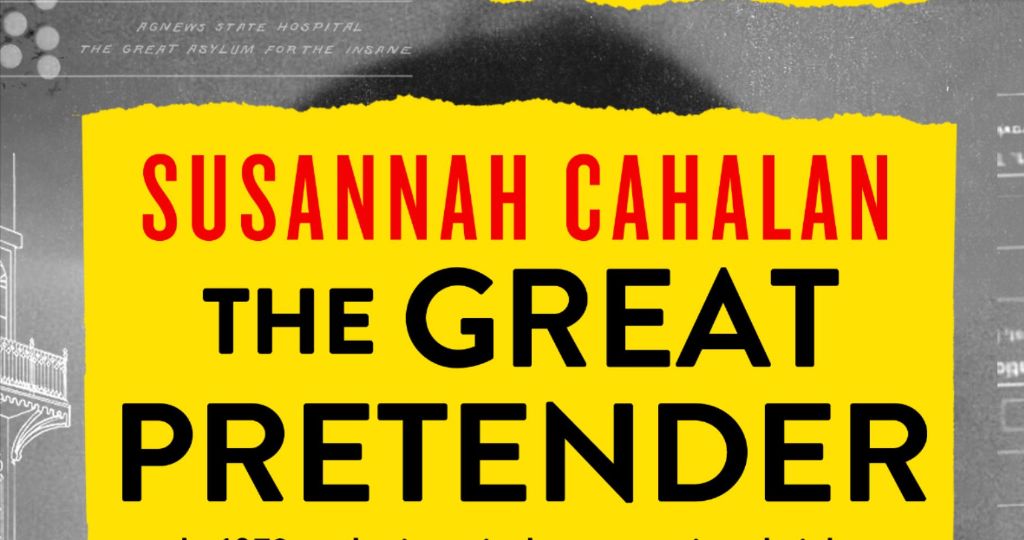 November
12
, 2019
Susannah Cahalan: THE GREAT PRETENDER
PRESENTED BY LEFT BANK BOOKS
Date

November

12

, 2019

Event Starts

7:00PM

Venue

.ZACK

On Sale

Buy Tickets Now

Tickets

$31 - $36
Susannah Cahalan: THE GREAT PRETENDER
PRESENTED BY LEFT BANK BOOKS
Since her bestselling memoir Brain on Fire, author and journalist Susannah Cahalan has become a leading voice on the treatment of mental illness in America. Brain on Fire has sold over a million copies, spent 52 weeks on the New York Times bestseller list and was made into a feature film. In her new book, The Great Pretender, Cahalan investigates the story of a distinguished Stanford University psychologist named David Rosenhan who, in the 1970s, organized a study where he and seven other people -- sane, normal, well-adjusted members of society -- went undercover and had themselves committed to asylums around America to test the legitimacy of psychiatry's labels.
Buy Tickets
Tue.
November
12
, 2019
/ 7:00 PM
TICKET PRICE
SERVICE CHARGE
TOTAL PER TICKET
$31.00 - One admission + One book
$5.75 + $1 facility fee
$37.75
$36.00 - Two admissions + One book
($18.00 per ticket)
$4.00 + $1 facility fee
$23.00
METROTIX SALES END:
Phone/Internet: 3 hours prior to show
Fox Box Office: 1 hour prior to show
The .ZACK box office opens 1 hour prior to show.
.ZACK
3224 Locust Street, St. Louis, Missouri 63103
The .ZACK is the Kranzberg Arts Foundation's new four-story, 40,000-square foot property, developed in the historic Cadillac building at 3224 Locust St. housing:

- The .ZACK Theatre, a 202-seat proscenium-style theatre to be shared by .ZACK's resident arts organizations as part of the .ZACK Performing Arts Incubator Program which also includes co-op office space, a community scene shop with separate build and paint rooms, and prop/set storage all located in the .ZACK building.

- A full-service catering company and restaurant, Turn by David Kirkland, owned/operated by award-winning local chef David Kirkland (formerly of Café Osage).

- The Urban Ballroom, a fourth-floor, private event space with full-service catering options by David Kirkland Catering. The Urban Ballroom features panoramic views of downtown St. Louis, a customizable layout, and in-house spa, perfect for any event up to 300 people.

- Second floor retail space, the future home of Sophie's Lounge and Music Record Shop.

- Third floor commercial office space available for rent to a wide range of tenants

.ZACK brings synergy, access, and essential infrastructure for the performing arts community in St. Louis, and will be a venue in which patrons can have a dynamic, 360-degree experience. From theater fans to food and beverage lovers, and those looking to host special events, .ZACK will provide a world class experience for audiences from across the region.
The .ZACK is wheelchair accessible.