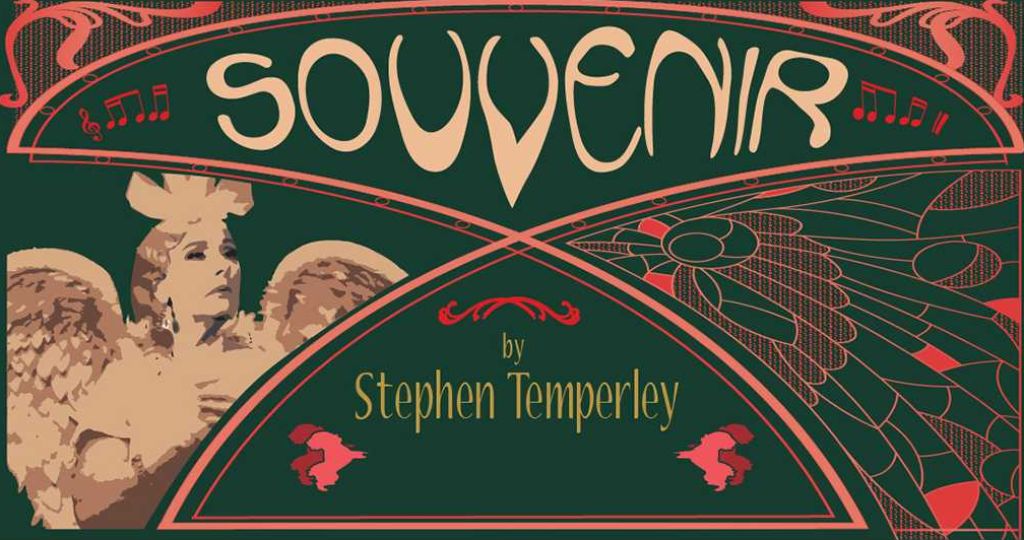 SOUVENIR: A FANTASIA ON THE LIFE OF FLORENCE FOSTER JENKINS
INFAMOUS. BIZARRE. INCOMPREHENSIBLE. EXTRAORDINARY.
Max & Louie Productions is thrilled to present the Broadway hit comedy "Souvenir," an affectionate portrait of tone-deaf opera diva Florence Foster Jenkins.
Florence Foster Jenkins was a real-life socialite who set elite eardrums in Manhattan a-trembling in a series of notorious private concerts during the 1930s and 1940s culminating in a single sold-out performance at Carnegie Hall. Her flamboyant costumes and uninhibited love of music was as much her trademark as her inability to sing on key. Music historian Steven Pile said, "No one before or since has succeeded in liberating themselves quite so completely from the shackles of musical notation."
Souvenir, by turn hilarious and poignant, tells Jenkins story through the clear but loving eyes of her long-time accompanist Cosme McMoon. It is the changing perspective on his employer, whom we first meet when he interviews for a job with her, that gives the play its breadth and depth. The portrait of that relationship is the heart of the piece.
"I admire this woman," said Stellie Siteman, artistic director of Max & Louie Productions. "She is famous for having said: 'People may say I can't sing, but no one can ever say I didn't sing.' That spirit, that irrepressible urge to express oneself, despite one's abilities or lack thereof, beguiles the hopeful artist that lives in us all."
Souvenir will star Debby Lennon in the title role, and Paul Cereghino as her pianist, Cosme McMoon. "This is Debby Lennon as you've never heard her before," said Siteman. "It takes a true musician to replicate such awful singing!"
Get to know this epic musical odd couple in Souvenir the perfect gift for the holidays.
National Reviews
"Hilarious and deeply touching...a loony triumph!" - NY Daily News
"A beguiling comic jewel with a heart." - Variety
".....an unexpectedly gentle and affecting comedy." - The New York Times
"....So go laugh to your heart's content. There weren't many voices as bad as Jenkins'. There aren't many theatrical experiences as good as Souvenir." - The Boston Globe
"....a memorable illustration of the real limits of self-perception, and of the purely theatrical magic that can turn the tinniest ear to gold." - Time Out
Read More
Date Information

December 14, 2017

- 7:30 PM

December 15, 2017

- 8:00 PM

December 16, 2017

- 2:00 PM

December 16, 2017

- 8:00 PM

December 17, 2017

- 3:00 PM

December 21, 2017

- 8:00 PM

December 22, 2017

- 8:00 PM

December 23, 2017

- 2:00 PM

December 23, 2017

- 8:00 PM

December 28, 2017

- 8:00 PM

December 29, 2017

- 8:00 PM

December 30, 2017

- 2:00 PM

December 30, 2017

- 8:00 PM

December 31, 2017

- 8:00 PM

Additional Links

Pricing Info

| | | |
| --- | --- | --- |
| TICKET PRICE | SERVICE CHARGE | TOTAL PER TICKET |
| $20.00 - Preview, Dec. 14 | $2.00 | $22.00 |
| $45.00 - Adult GA | $5.50 | $50.50 |
| $35.00 - Students & Seniors 65+ | $4.25 | $39.25 |

Other Info

METROTIX SALES END:
Phone/Internet: 3 hours prior to show
Fox Box Office: 1 hour prior to show

The Marcelle box office opens 1 hour prior to show.
Venue Information
Marcelle
3310 Samuel Shepard Drive , Saint Louis, Missouri 63103
Located in the Grand Center Arts District in St. Louis, Missouri, The Marcelle features a state of the art black box theater, professional dance studios, and nonprofit office suites. A "home for the arts", The Marcelle welcomes New Line Theatre, Dance St. Louis & Big Muddy Dance Co., as resident arts organizations, and hosts productions from Kranzberg Arts Foundation residents and independent producers.
Photo: Luke Lindberg
Read More