Millet and Modern Art: From Van Gogh to Dalí 
EXHIBITION
Millet and Modern Art: From Van Gogh to Dalí 
EXHIBITION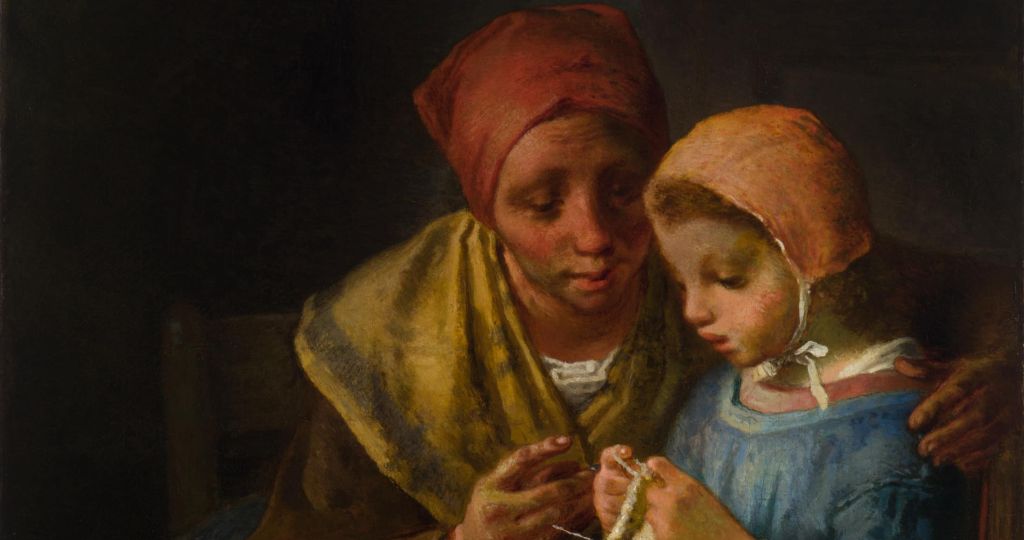 June
16
-
September
7
, 2020
Millet and Modern Art: From Van Gogh to Dalí 
EXHIBITION
Date

June

16

-

September

7

, 2020

Venue

Saint Louis Art Museum

On Sale

Buy Tickets Now

Tickets

$0 - $15
Millet and Modern Art: From Van Gogh to Dalí 
EXHIBITION
Exhibition dates have been extended. In an effort to keep Museum visitors and staff safe and to assist in the prevention of the spread of COVID-19, new protocols are in place indefinitely. For complete information about the Museum's new procedures for visitors, please visit slam.org.

Exhibition tickets for entry from 10-11 am are reserved for seniors and those with underlying health conditions.

---
Main Exhibition Galleries, East Building

Millet and Modern Art: From Van Gogh to Dalí is a groundbreaking exhibition that examines, for the first time, the international legacy of French painter Jean-François Millet (1814–1875). Millet was a pioneer in developing innovative imagery of rural peasantry, landscapes, and nudes, and his work had a deep impact on later generations of artists. In the late 19th century he was arguably the best-known modern painter, and his works sold for the highest prices of any modern pictures at auction. Today Millet is less well known, and this exhibition seeks to revive his importance and recognize his radicalism.

Millet and Modern Art creates an alternative and fresh narrative for the history of modern art that begins with his work. Millet's imagery is situated within the context of work by a wide range of artists whom he influenced, including Vincent van Gogh, Camille Pissarro, Georges Seurat, Claude Monet, Giovanni Segantini, Winslow Homer, Paula Modersohn-Becker, Edvard Munch, and Salvador Dalí.

The exhibition is cocurated by Simon Kelly, curator and head of the department of modern and contemporary art at the Saint Louis Art Museum, and Maite van Dijk, senior curator at the Van Gogh Museum, Amsterdam.
Attached Image Caption: Jean-François Millet, French, 1814–1875; The Knitting Lesson, 1869; oil on canvas; 39 7/8 x 32 3/4 inches; Saint Louis Art Museum, Museum Purchase 106:1939
Buy Tickets
Tue.
September
1
, 2020
TBA
Wed.
September
2
, 2020
TBA
Thu.
September
3
, 2020
TBA
Fri.
September
4
, 2020
TBA
Sat.
September
5
, 2020
TBA
Sun.
September
6
, 2020
TBA
Mon.
September
7
, 2020
TBA
Adult = $15
Student/Senior 65+ = $12
Child 6-12 = $6
Child under 6 = $0
Friday, all tickets = $0
There is a $3 per ticket service charge.
Service charge: $3.00/ticket

Exhibition tickets for entry from 10-11 am are reserved for seniors and those with underlying health conditions.

Admission is available every 15 minutes during entry hours. For online sales, buyers will be able to select the hour of entry (10am hour, 11am hour) and will be assigned the next available 15-minute entry time that meets the request requirements, starting with the first 15-minute entry time. If you wish to specifically purchase a time on the quarter or half hour (10:15am, 10:30am), and it is not offered by the online seller, you should cancel the shopping cart and purchase that specific time slot by phone.
The specific tour time will be listed on-screen prior to your purchase and in on-screen and email confirmations.
MetroTix.com sales end 1 hour prior to each tour hour. (All 10am times - 10:00am, 10:15am, 10:30am, 10:45am - will end sales at 9am on the day of event, etc.) Day of event sales will be delivered electronically, either via print-at-home or mobile ticketing.
MetroTix charge-by-phone sales end at 12:01am on the day of event.
Remaining tickets will be available for sale at the Museum.
Entry on Friday is free, but a ticket is required. Advance ticket purchase is recommended. There is a SIX ticket purchase limit for Fridays.
Saint Louis Art Museum
1 Fine Arts Drive, Saint Louis, Missouri 63110
Farrell Auditorium Seating Chart