Disney's Beauty and the Beast
Disney's Beauty and the Beast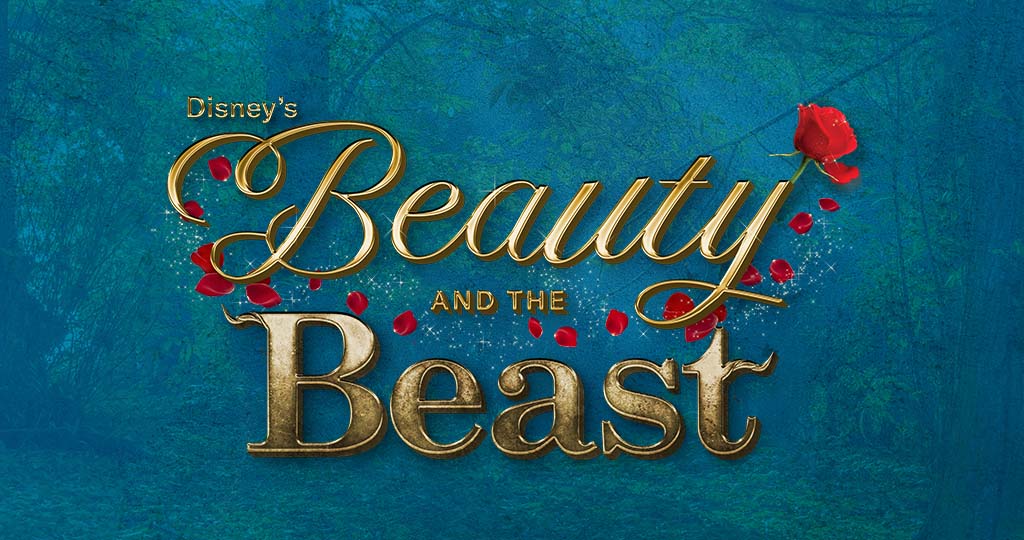 June
22
-
30
, 2023
Disney's Beauty and the Beast
Date

June

22

-

30

, 2023

Venue

Muny

On Sale

Buy Tickets Now

Tickets

$19 - $120
Disney's Beauty and the Beast
Be our guest and bring the entire family for an enchanting night under the stars! Disney's Beauty and the Beast reminds us to look for the beauty within. With a dose of Muny Magic, this production will bring all your favorite fanciful characters to life, with spectacular sets and costumes. Join Belle, the Beast, Mrs. Potts, Cogsworth, Lumiere and all the spellbound characters of the fabled castle in a summer celebration for any age!
Buy Tickets
Thu.
June
22
, 2023
/ 8:15 PM
Fri.
June
23
, 2023
/ 8:15 PM
Sat.
June
24
, 2023
/ 8:15 PM
Sun.
June
25
, 2023
/ 8:15 PM
Mon.
June
26
, 2023
/ 8:15 PM
Tue.
June
27
, 2023
/ 8:15 PM
Wed.
June
28
, 2023
/ 8:15 PM
Thu.
June
29
, 2023
/ 8:15 PM
Fri.
June
30
, 2023
/ 8:15 PM
Everyone must have a ticket, regardless of age.
Prices are subject to change.
| | | | |
| --- | --- | --- | --- |
| | TICKET PRICE | SERVICE CHARGE | TOTAL PER TICKET |
| Center Box | $120.00 | $15.75 | $135.75 |
| Side Box | $120.00 | $15.75 | $135.75 |
| Terrace A Front | $92.00 | $11.50 | $103.50 |
| Terrace A Rear | $76.00 | $10.50 | $86.50 |
| Terrace B Front | $56.00 | $8.00 | $64.00 |
| Terrace B Rear | $38.00 | $5.50 | $43.50 |
| Terrace C | $19.00 | $3.50 | $22.50 |
Casual Dining at the Culver Pavilion
CLICK HERE TO PURCHASE CULVER DINING
Back by popular demand, enjoy delicious selections from our show-by-show menu, featuring various charcuterie selections, hot appetizers, and vegetarian options. We are now enhancing our menu with salad and dessert. A limited à la carte menu is also available at the bar, where you can enjoy a drink or a signature cocktail (additional charges apply for à la carte items and alcoholic beverages).
Dine under the covered pavilion surrounded by the beautiful sights of Forest Park and enjoy the live music and entertainment from the East Lawn Stage, in the Steward Family Plaza.
The Culver Pavilion opens at 6:30pm. Please arrive between 6:30-7:15pm for your dining experience. We are open for buffet service for all performances, rain or shine. Your table will be held for you until 7:15pm, after which your table will be released. Please bring your confirmation for seating. All sales are final.
METROTIX SALES END:
Day of show at 8:15pm.
TICKET DELIVERY
MAIL: Please allow 7-10 working days for mailed tickets to arrive.
MOBILE DELIVERY: You will receive a confirmation email and a separate email containing a link to download your tickets shortly after your purchase. The tickets should be saved to your mobile phone's passbook device (Apple Wallet for iPhone, Google Wallet for Android). Please save your tickets BEFORE arriving at the venue. Do NOT print your tickets. If you do not receive your ticket download link, please click here to log in to your account and reissue your tickets. For additional assistance, contact MetroTix.
WILL CALL: Tickets are available for pickup 48 hours after purchase at The Muny's lower level box office. For orders placed within 48 hours of showtime, tickets will be available beginning 1 hour prior to showtime.
MUNY GIFT CARDS
Muny Gift Cards are available at The Muny box office or online, and may be redeemed at all points of purchase.
ACCESSIBILITY
Accessible seats are located in every price level, and are available to purchase online, by phone, and at The Muny box office.
Patrons requiring assistive listening devices may check them out at no charge. Devices are located at the souvenir stand located outside of Gate #1. Earphones and neck loops are also available.
Monday and Saturday night performances include special accommodations for the D/deaf and hard of hearing and blind and partially sighted. This includes sign language performances and audio descriptions of the action on stage. Special listening devices are required for the audio experience and may be checked out at the souvenir stand located outside Gate #1.
PERFORMANCE TIMES
All performances begin promptly at 8:15 p.m. For the enjoyment of all and in consideration of the performers, please arrive on time and remain in your seats until the performance has ended. The regular 8:15 p.m. starting time may be delayed by weather or other reasons, but this does not mean a performance is cancelled. Updates will be provided over the theatre's public address system and video boards and posted on The Muny's social media and on www.muny.org. The Muny will make every effort to present the performance, and typically will not cancel a performance before 9:30 p.m.
RAIN POLICY
Rain checks are issued to ticket holders with paid admissions in the event a performance is cancelled before one hour of playing time elapses, including scheduled intermissions. Your paid ticket stub will serve as your rain check. A delayed start time or the length of an interruption during a performance will be determined by theatre management on a per case basis. Valid rain checks may be exchanged at the Forest Park Ticket Office for a seat of the same value for a subsequent performance, however, the same seat number is not guaranteed. Valid rain checks may be donated to The Muny. A receipt reflecting the rain check value will be issued for tax purposes. Valid rain checks may also be redeemed for a refund of the ticket price. A refund will be issued to the purchaser on record with The Muny. Refunds may be obtained in person at Forest Park Ticket Office or by mailing your tickets to: The Muny, ATTN: Rain Checks, 1 Theatre Drive, St. Louis, MO 63112. Requests must be postmarked by August 31, 2023. Guests with single event mobile tickets will be refunded automatically to the credit/debit card used for the original ticket purchase. Only the ticket price will be refunded. Service and handling charges are not refundable.
If a performance is given after a delayed start or resumes after an interruption, rain checks are not valid and unused tickets will not be exchanged or refunded. Rain checks have no value after August 31, 2023.
NO SMOKING, PLEASE
Smoking of any kind (including cigarettes, e-cigarettes, vaping, and marijuana in any form for any purpose) is not permitted anywhere in the theatre auditorium, ramps, pavilions, concessions, restrooms or gathering areas.
CHILD POLICY
All patrons, of any age, must have a ticket for admittance. This includes small children and infants. If at some point during the performance you allow your child to sit on your lap, please be aware that they could obstruct another patron's view.
WHAT TO WEAR
The attire for an evening under the stars at The Muny is CASUAL. Most people wear dress shorts, khakis, sleeveless tops or sundresses. You will see people dressed up as well. We recommend dressing comfortably for the weather.
WHAT TO BRING/NOT BRING
The Muny reserves the right to inspect all items entering the theatre. Metal detection devices are used at all entrances for the safety of our guests. Only soft-sided coolers are allowed (maximum size 16" x 16" x 8") and must be stowed under your seat. You may bring outside food and non-alcoholic beverages including water and soda in open cups or plastic bottles no larger than two liters. NOT PERMITTED: outside alcoholic beverages, glass containers, aluminum cans, signs, flags, banners, and weapons of any kind.
CAMERAS/RECORDING DEVICES
The use of cameras and recording equipment of any kind is strictly prohibited during a performance.
FIRST AID
The Muny has a nurse on duty during every performance. If you require medical assistance, please locate an usher in blue or a head usher in white.
EMERGENCY NUMBER/HOUSE MANAGEMENT
If you need to be reached during a performance, please leave your seat number and the House Manager's number with your service or sitter. Muny House Management on performance nights: (314) 367-9191. If you use a walker or wheelchair, you may check the item with the House Manager during the performance.
LOST & FOUND
If you lose something while attending a performance, please check with a Head Usher or House Manager. For questions on lost items, please contact www.muny.org or call The Muny at (314) 361-1900 and ask for Lost and Found.
ABOUT THE SHOWS AND PLANNING YOUR EVENING
On the opening day of each production, you may find out the running time by calling (314) 361-1900 or visiting www.muny.org/shows and clicking on the production you are coming to see. Here you will also find the online show program, cast, show synopsis and content or special effects that may have a bearing on patron comfort.
On the night of your performance, arrive early and treat yourself to dinner at the Culver Pavilion, delicious grab-and-go favorites, unpack a picnic on the grass or enjoy free entertainment in one of our preshow areas. Concession stands, kiosks and other retail transactions made on the Muny campus are cashless and offer only credit, debit or Muny gift card payment options.
Visit www.muny.org for directions, parking, accessibility services, dining and more.
---
Please note that any of the above information is subject to change. Please visit www.muny.org for the most up-to-date information.
Muny
1 Theatre Drive, St. Louis, Missouri 63112
The Muny's mission is to enrich lives by producing exceptional musical theatre, accessible to all, while continuing its remarkable tradition in Forest Park. As the nation's largest outdoor musical theatre, we produce seven world-class musicals each year and welcome over 350,000 theatregoers over our nine-week season. Now celebrating 100 seasons in St. Louis, The Muny remains one of the premier institutions in musical theatre. For more information about The Muny, visit muny.org.