PAUL BONN & THE BLUESMEN + BIG MIKE & THE BLU CITY ALL STARS
PAUL BONN & THE BLUESMEN + BIG MIKE & THE BLU CITY ALL STARS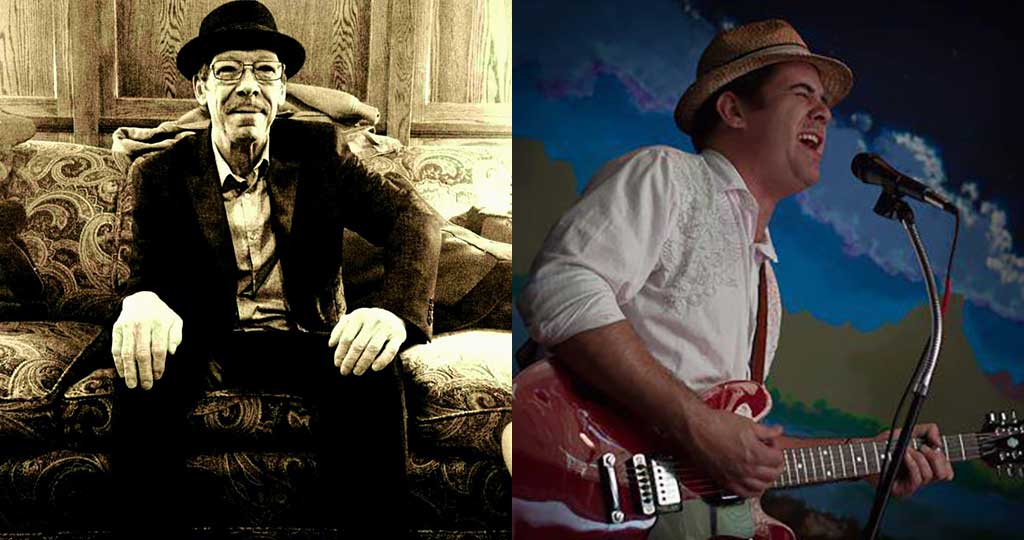 January
14
, 2020
PAUL BONN & THE BLUESMEN + BIG MIKE & THE BLU CITY ALL STARS
Date

January

14

, 2020

Event Starts

7:30PM

Doors

6:30pm

Venue

Sheldon

On Sale

Buy Tickets Now

Tickets

$10
PAUL BONN & THE BLUESMEN + BIG MIKE & THE BLU CITY ALL STARS
Part of the Notes from Home Series

Paul Bonn & the Bluesmen
Singer, composer and entertainer Paul Bonn has been electrifying audiences for more than 50 years throughout the Midwest. The Bluesmen feature some of the finest players from the St. Louis area, with decades of experience performing throughout the world. Paul Bonn & The Bluesmen feature Bonn on vocals, harmonica and percussion; John Higgerson on guitar; Robert Lloyd on bass; and Derek Bonn on drums. Their material includes traditional blues, soul, R&B and Cajun covers and originals. Since the successful release of Bonn's 50 Years CD in January 2017, the group has been charging forward full throttle, touring the Midwest and constantly performing around St. Louis.
Michael "Big Mike" Aguirre was not born into the blues, but he was adopted, mentored and instructed in the craft by elders of the St. Louis music family. Born and raised in Belleville, Illinois in 1980, he discovered St. Louis rhythm and blues as a teenager, and discovered that the Rhythm & Blues in the clubs in East and North St. Louis was vastly different than the rock-driven guitar-centric "blues" played on the radio. Upon graduating high school in 1999, he was venturing alone into neighborhood haunts from Alorton to Wellston with his guitar, a fixture on the stages of David Dee, Big George Brock, Arthur "Mississippi" Williams, Boo Boo Davis, Barbara Carr, Blues Boy Bubba, Willie Johnson, and dozens of supporting musicians with decades of experience rooted in the St. Louis live music tradition. Graciously, these Elders and veteran performers accepted him into their neighborhoods, homes and their stages, and on each occasion, he learned more and more about the music and the culture from whence it came. Song by song, person to person, day by day, night by night and year by year, he soaked it all up like a sponge. The perspective gained from these experiences within a different culture were life-changing, and continue to inform and guide his career ever since.
Recognizing the incredible depth and breadth of musical talent in St. Louis, Aguirre eventually stepped out from a sideman to a frontman's role. Big Mike founded the Blu City All Stars in 2010, as a vehicle to showcase and collaborate with a diverse array of St. Louis musicians with whom he had developed onstage chemistry. Live at BB's Jazz Blues & Soups, featuring Rich McDonough, Frank Bauer, Joe Meyer and the legendary Preston Hubbard on bass, was released locally in 2010, showcasing Aguirre's reverence for classic blues influences Otis Rush, Pee-Wee Crayton, Johnny "Guitar" Watson, Fenton Robinson, Earl King and more. Recorded live at the venerated headquarters of the blues in St. Louis where Big Mike, through the auspices of John May, frequently sat in and performed with regional and national touring acts over the years.
Change is the constant. Many of the clubs Big Mike frequented and learned his chops in are long gone. Many of his primary direct influences are gone but not forgotten. Big Mike has established the Blu City All Stars as one of the few St. Louis blues, soul & R&B acts regularly entrusted with headlining slots at festivals in and around St. Louis and abroad. Committed to staying in St. Louis to support his family, Big Mike has logged thousands of performances in the Midwest since the year 2000 as a full-time musician, always delivering powerful, dynamic performances that draw audiences into the soul and spirit of the performance.
Buy Tickets
Tue.
January
14
, 2020
/ 7:30 PM
| | | |
| --- | --- | --- |
| TICKET PRICE | SERVICE CHARGE | TOTAL PER TICKET |
| $10.00 - general admission | $1.50 | $11.50 |
METROTIX SALES END:
Phone/Internet: 4:00pm day of event
Fox Outlet: 6:00pm day of event
This event has general admission seating. The Sheldon balcony is not accessible. Please see an usher or the box office when you arrive at The Sheldon to arrange for a seating location, or call The Sheldon at 314-533-9900 to reserve an accessible location in advance. Contact The Sheldon to reserve an accessible parking space on The Sheldon's west parking lot.
Sheldon
3648 Washington Boulevard, Saint Louis, Missouri 63108
Concert Hall Seating Chart
A street level entrance is available, with an elevator to the 2nd, 3rd and 4th floors of the building.
Contact The Sheldon in advance to reserve an accessible parking spot on The Sheldon's west parking lot. 314.533.9900
CONCERT HALL: The Sheldon balcony is NOT wheelchair accessible. Accessible seating is located at the rear of the Orchestra level.
For events with General Admission (open) seating, please see an usher or the box office when you arrive at The Sheldon to arrange for a seating location, or call The Sheldon at 314-533-9900 to reserve an accessible location in advance.
Online purchases for wheelchair accessible seating in the Concert Hall are limited to two tickets (wheelchair + companion). Patrons with more specific needs or who need more than two tickets in an accessible area should contact The Sheldon at 314-533-9900.
BALLROOM & LOUIS SPIERING ROOM: These spaces are accessible via elevator and do not generally require special ticketing, unless specifically noted.
Unless otherwise noted:
Senior pricing, if available, is for ages 62+
Doors to the building generally open 1 hour prior to performance time. Will Call is generally available at that time.