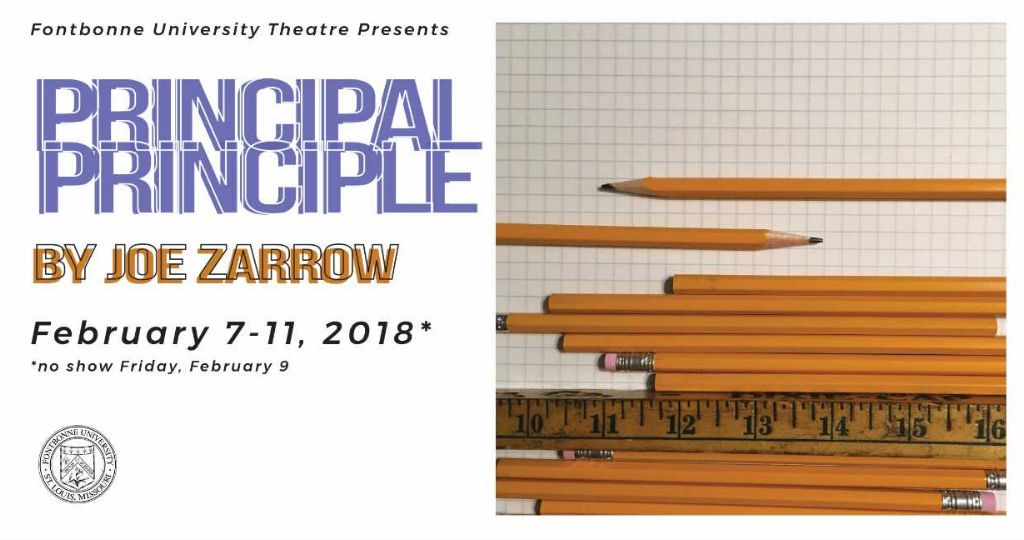 by Joe Zarrow
Armed only with her dreams of making the world a better place and six weeks of training, Kay Josephs quits her corporate job to teach English in an urban high school. She wakes up to harsh realities: the copy machine is broken, the system is broken, and the spirits of her fellow teachers are broken. Or are they? A dark comedy of academic intrigue.
Read More
Date Information

Pricing Info

$10 = Adult
Free = Students and Fontbonne Faculty/Staff

All seating is general admission.
There are no additional service charges.

Fontbonne University is proud to offer PAY WHAT YOU CAN OR PAY WITH A CAN for Thursday evening performances. Select the PWYC price to reserve your seat, and bring a monetary donation of any amount or at least one non-perishable canned food item (no glass jars, please) on the day of the show. You may also purchase a full price or student/senior ticket, which supports the continued artistic endeavors of Fontbonne University.

Other Info

METROTIX SALES END: 3 hours prior to showtime

Venue Information
Mustard Seed Theatre at Fontbonne University
6800 Wydown Boulevard , Clayton, Missouri 63105
Parking for the theatre is located off the lot located off Big Bend, just South of Wydown. The theatre is located on the 2nd floor of the southern-most building that has a glass front and a waffle-style roof.
This venue is ADA accessible. Parking is right in front of the theatre, and there is an elevator to the second floor.
Read More