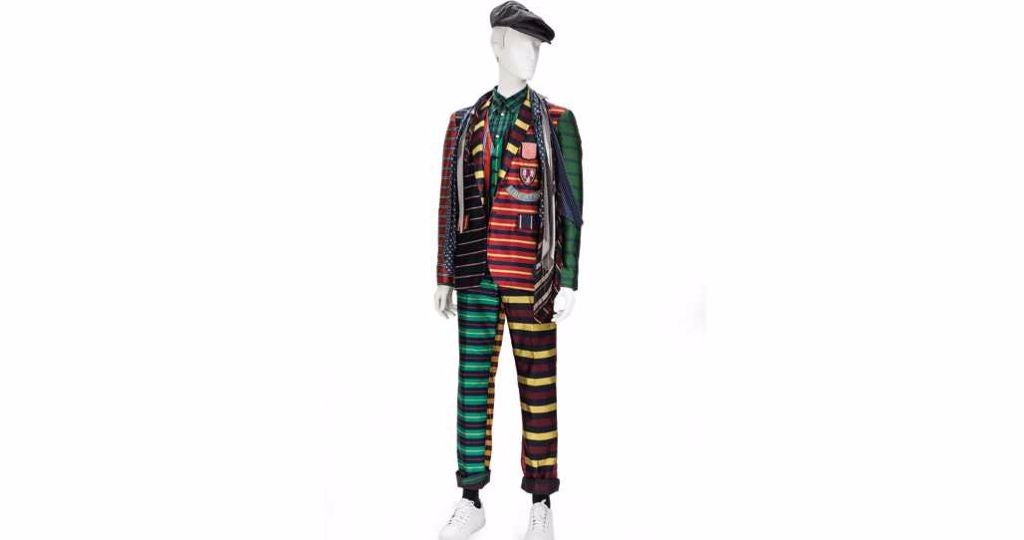 REIGNING MEN: FASHION IN MENSWEAR, 1715 - 2015
Featuring more than 150 looks, "Reigning Men" traces cultural influences over the centuries, examines how elements of the uniform have profoundly shaped fashionable dress, and reveals how cinching and padding the body was—and is—not exclusive to women.
"Reigning Men" is drawn primarily from the renowned collection of the Los Angeles County Museum of Art, which organized the exhibition. When it premiered last year, The Los Angeles Times praised the exhibition as a "deep dive into the forces that have literally and figuratively shaped men's fashion in a different—and delightful—way."
Johnson Hartig, American, born 1962; for Libertine, "Ensemble", Fall/Winter 2009-10; Los Angeles County Museum of Art, gift of Johnson Hartig. Photo © Museum Associates/LACMA
Read More
Date Information

Additional Links

Special Info for September 15 - 16

Due to the Great Forest Park Balloon Race events and road closures:

The intersection of Fine Arts Drive at Lagoon will be closed from 12am on Friday the 15th through Sunday the 17th at 6am.
A Museum security officer will be posted at this location to make sure that patrons and staff are permitted entry to the Museum.
The Loop Road, Fine Arts Drive, and both front lots will all be posted as no parking.
Advanced tickets for Reigning Men on Friday and Saturday will not be available. Tickets will only be available on site at the Museum. This is the final weekend of the exhibition.
The last entry to the exhibition will be at 2:00pm each day.
Advance tickets for Sunday are now available, with regular entry hours.

Pricing Info

Adult = $15
Student/Senior = $13
Child 6-12 = $6
Child under 6 = $0

Friday, all tickets = $0

There is a $3 per ticket service charge.

Other Info

Service charge: $3.00/ticket
Admission is available every 15 minutes during entry hours. For online sales, buyers will be able to select the hour of entry (10am hour, 11am hour) and will be assigned the next available 15-minute entry time that meets the request requirements, starting with the first 15-minute entry time. If you wish to specifically purchase a time on the quarter or half hour (10:15am, 10:30am), and it is not offered by the online seller, you should cancel the shopping cart and purchase that specific time slot by phone.
The specific tour time will be listed on-screen prior to your purchase and in on-screen and email confirmations.
MetroTix sales end at 12:01am day of event. "Day of" sales are only available in person at the Art Museum on a first-come, first-served basis.
Entry on Friday is free, but a ticket is required. Advance ticket purchase is recommended. There is a 6 ticket purchase limit for Fridays.
Venue Information
Saint Louis Art Museum
1 Fine Arts Drive , Saint Louis, Missouri 63110
Website

Farrell Auditorium Seating Chart