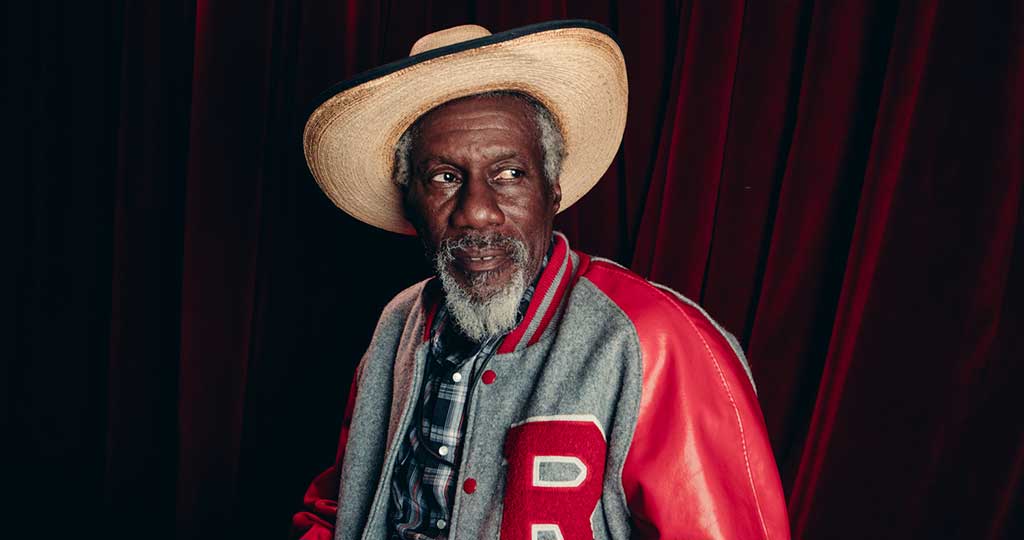 When you've been making music for as long as Robert Finley has, you know that the key to success is in your instincts. You learn to trust your gut, you learn to trust your ear, and most of all, you learn to trust your company. Fortunately for us, Mr. Finley has all three in spades.
The singer lives in the tiny, forgotten town of Bernice, Louisiana, right near the Arkansas line, but in his younger days his music took him all over the world. Joining the Army as a teenager, Finley was sent to Europe as a helicopter technician but found more appealing work as the leader of the Army band, and toured the continent many times over on guitar and vocals. Following his rambling military service, he learned the trade of carpentry and settled back home in the States. He leaned on his gospel and blues songs for a hobby rather than career, and mostly confined his artistry to the streets of the South. But now, in the true spirit of the American Dream, Finley's music is once again primed to reach doors and shores at home and abroad, as his new LP Goin' Platinum! is set to be released through Dan Auerbach's Easy Eye Sound this fall.
Finley, who has lost most of his eyesight and was recently forced to retire from carpentering, is a self-taught musician who started writing his own songs at age ten. Learning to play by ear, he developed a unique personal style that continues to serve him well today. "When you train yourself by ear you don't always get the chords as perfect as they should be—and sometimes you stumble upon a better chord," he says. "It really is a never-ending process; I'm constantly learning, and there's always room for improvement. I've been playing for about fifty-two years; if you're satisfied with everything you do, that don't leave no room to grow. But the main thing, I got a great team putting this stuff together. God blessed me with the voice, but the connections are getting me in the right place at the right time in front of the right people, so I can display what I got."
For Finley, all praise is due to the practice itself, and to the instincts, ear, and company of which he is proud to be part. And from this point on, his focus now shifts to his performance and his bringing it to the people, which he is finally—magically—able to do again on a global scale.
"Now I'm concerned about delivering the message to the audience," he says. "We did a great job on the recording but it's not over yet, it's gotta be done before the live audience, that's when my real task comes in. What comes from the heart goes to the heart; constantly pouring your soul into it so that when you deliver it, people can feel what you feeling. To me that's the ultimate challenge, to get them to feel what you feel. And if they do, you will know it by the end of the song."
Read More
Date Information

Pricing Info

$36 = Premium Reserved Table
$34 = Reserved Table
$28 = General Admission

| | | |
| --- | --- | --- |
| TICKET PRICE | SERVICE CHARGE | TOTAL PER TICKET |
| $36.00 | $5.25 | $41.25 |
| $34.00 | $5.00 | $39.00 |
| $28.00 | $4.25 | $32.25 |

Other Info

Becoming a subscriber guarantees the same table for every performance in the series.
Doors open 2 hours prior to each show.
Tickets are available for pickup only on the night of the show when doors open.
The venue does not have an on-site box office. Tickets are only sold via Metrotix, or, on the night of the show when the doors open (if tickets remain.)
Buying a reserved or premium reserved ticket guarantees you that specific seat. Seating at tables and countertops is "family style." If you do not purchase all the seats at your table, you will be seated with other patrons.
General Admission Ticketholders - You may sit at stools at the bar, perimeter chairs not at tables, or you may stand. You are not guaranteed a seat, as seating is limited and only available first-come-first-seated when the doors open. Once all General Admission chairs are taken, there will only be standing room for all other General Admission ticketholders.
South on Main does not take reservations for ticketed concerts.
Food is served before and throughout the concert.
Shows are all ages. Everyone must have a ticket to attend.
Free surface lot parking is available.
Additional Info: http://southonmain.com/pages/faq-ticketing-seating/

METROTIX SALES END: Noon day of show
Venue Information
South on Main
1304 Main Street , Little Rock, Arkansas 72202