THE LUKA STATE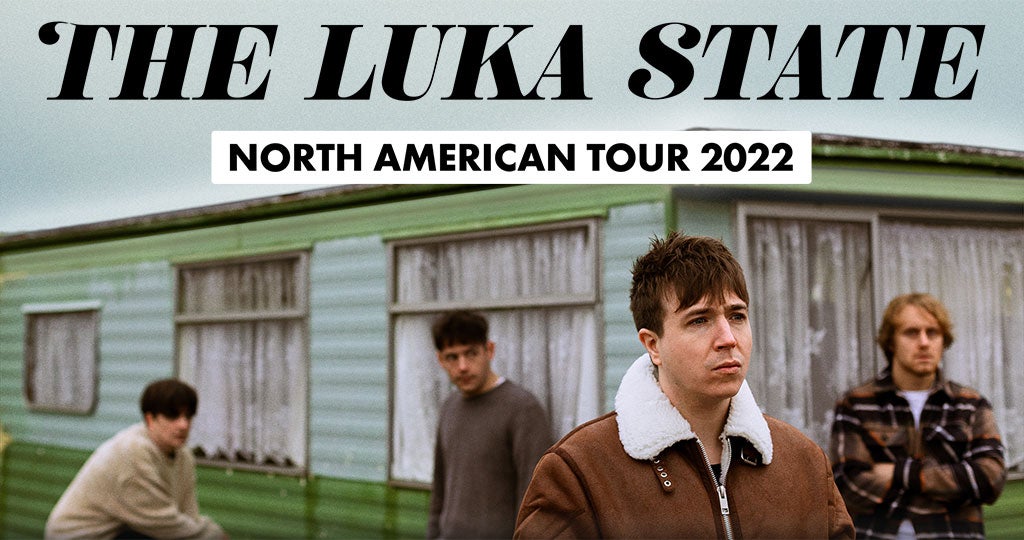 Date

September

25

, 2022

Event Starts

8:00 PM

Doors

7pm

Venue

Old Rock House

On Sale

Buy Tickets Now

Tickets

$15 advance, $20 day of
Who or what is The Luka State? Indeed, is this tightly - sprung coil of a band so close - knit you need a passport to enter its confines – like some kind of independent state ( Passport To Pimlico, anyone?) existing outside the confines of the natural order of things? Or does the name originate from the fact that those of a Norther n disposition greet one another with the expression " thee look a state" ? The truth is naturally more pertinent: The Luka State spent several "incredibly inspiring" days and nights with a uniquely sanguine guy called Luca in Toronto – where they were playing five gigs a week - and wanted to disseminate his laissez - faire message to the rest of the world; Luca was a free spirit who believed in positive energy and living for the moment and, correspondingly, The Luka State is the state we need to be in to excel as a human being.

"Tragedy made me equipped for modern life. Modern life is a nasty place." Conrad.

The Luka State are Conrad Ellis (voice, guitar), Sam Bell (bass, voice), Jake Barnabas (drums) and Lewis Pusey (guitars) and they hail from Winsford in Cheshire. The town is famous for salt mining but, just as interesting, is the fact that its half way between Liverpool and Manchester – hence, every kid in the town wanting to be a footballer or pop star the minute they can kick a ball or play a guitar. The Luka State chose music, although it was a close call for Jake who was a semi - professional footballer before Conrad and Sam saw him playing drums at a festival and said "we are going to steal him" and, empirically, you'll s ense this by the energy and originality of the songs they perform live and on record: Bury Me - a two chord thrash of a song about meeting a girl in a bar and going back to her house to fuck - and Girl – about lusting after a girl you see walking down the street - have the intensity of early incarnations of The Jam (who are a huge influence) and The Clash. Indeed, guitarist Lewis remembers his dad playing London Calling and it marking a seismic change in his outlook on life. In contrast, Conrad is just happ y that his father let him be a musician at all, although it is the death of his mother, whilst in his teens, that has informed his life ever since: "I think about her death every day", he says now. "I am not religious but that tragedy made me equipped for modern life. It's the worst thing that's ever happened to me." "It's the worst thing that's happened to both of us," says Sam who was there for Conrad at the time – they are so close they often finish each other's sentences – and literally saved his life, encouraging him to continue pursuing music and songwriting.
| | | |
| --- | --- | --- |
| TICKET PRICE | SERVICE CHARGE | TOTAL PER TICKET |
| $15.00 - Advance | $4.00 | $19.00 |
| $20.00 - Day of Show | $4.50 | $24.50 |
All Ages. There is a $2 minor surcharge at the door.
All Ages. There is a $2 minor surcharge at the door.
METROTIX SALES END: show time
Old Rock House
1200 South 7th Street, Saint Louis, Missouri 63104
Monday - Friday: Noon to 6pm
Some events may have a COVID-19 vaccination or negative test requirement. Please see the individual event page for more information.