WINTER WONDERLAND - TILLES PARK CARRIAGE RIDES
WINTER WONDERLAND - TILLES PARK CARRIAGE RIDES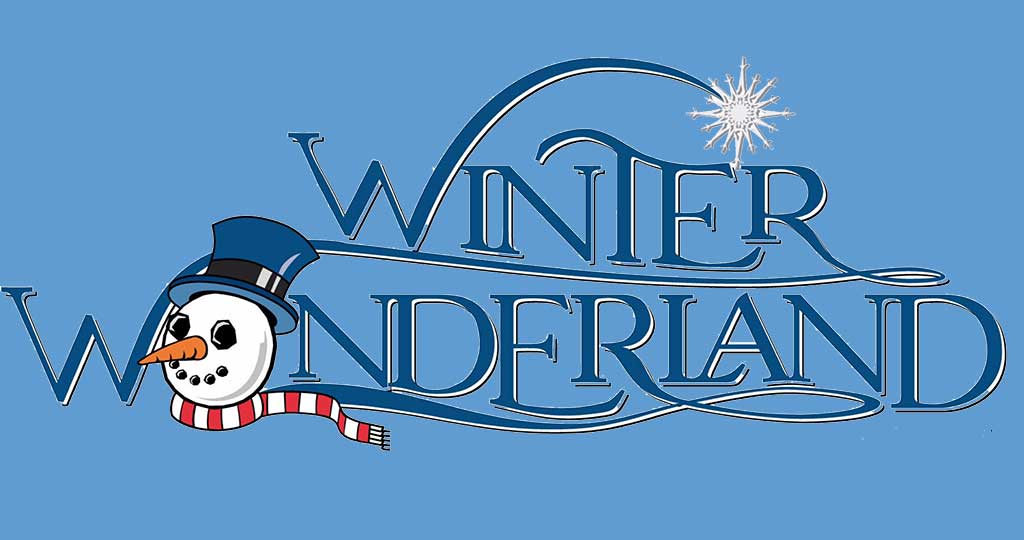 November
27
, 2019
-
January
2
, 2020
WINTER WONDERLAND - TILLES PARK CARRIAGE RIDES
Date

November

27

, 2019

-

January

2

, 2020

Venue

Tilles Park

On Sale

Buy Tickets Now

Tickets

$12 - $120
WINTER WONDERLAND - TILLES PARK CARRIAGE RIDES
The Sunday, December 15 carriage rides were cancelled. Ticket holders for the cancelled date may exchange to another date (subject to availability) or receive a refund beginning on Monday. Please call or email MetroTix at 314-534-1111 or [email protected] beginning Monday for assistance.

---
Every year during the holiday season, Tilles Park is transformed into a Winter Wonderland with more than a million twinkling lights and various holiday scenes, including a special holiday wreath, a toy factory, holiday bells, a bubbling stream, a tunnel of lights, and of course, Santa and his reindeer, making it one of the most popular Christmas light displays in the area. Make your visit extra special with a horse-drawn carriage ride through the park!
---
Winter Wonderland opens November 27, 2019 and closes January 2, 2020. Closed Christmas Eve (December 24, 2019) and New Year's Eve (December 31, 2019).
Winter Wonderland is open for vehicular traffic and carriage rides every day except Mondays and Saturdays from 5:30pm – 9:30pm. Saturdays are reserved for carriage rides only. Mondays are reserved for Winter Wonderland Walk only.
Advanced reservations are recommended, and ticket prices vary depending on type of carriage and number in party. Several sizes of carriages are available, and not all are offered every night. Carriage departures begin at 5:30pm and continue at regular intervals each night. You must purchase for a specific departure time. Everyone two years and older counts towards capacity.

Buy Tickets
Wed.
November
27
, 2019
TBA
Thu.
November
28
, 2019
TBA
Fri.
November
29
, 2019
TBA
Sat.
November
30
, 2019
TBA
Tue.
December
10
, 2019
TBA
Wed.
December
11
, 2019
TBA
Thu.
December
12
, 2019
TBA
Fri.
December
13
, 2019
TBA
Sat.
December
14
, 2019
TBA
Sun.
December
15
, 2019
TBA
Tue.
December
17
, 2019
TBA
Wed.
December
18
, 2019
TBA
Thu.
December
19
, 2019
TBA
Fri.
December
20
, 2019
TBA
Sat.
December
21
, 2019
TBA
Sun.
December
22
, 2019
TBA
Mon.
December
23
, 2019
TBA
Wed.
December
25
, 2019
TBA
Thu.
December
26
, 2019
TBA
Fri.
December
27
, 2019
TBA
Sat.
December
28
, 2019
TBA
Sun.
December
29
, 2019
TBA
Mon.
December
30
, 2019
TBA
Carriage Rides may be canceled due to exceptionally cold weather. Check this page or HERE for status updates or download the Rainoutline.com app on your cell phone. The status of each night's carriage rides will be decided by 1:00pm. If carriage rides are canceled, tickets will be refunded or rescheduled.
December 15, 2019 - all rides cancelled, park closed; please contact MetroTix to discuss refund/reschedule: 314-534-1111
Sweetheart (Couples Private) Carriage - Seats 2 people
$55 + $5.00 service charge

Snowflake (Small Private) Carriage - Seats up to 6 people
$80 + $9.75 service charge

Candy Cane (Large Private) Carriage - Seats up to 9 people
$120 + $12.50 service charge

Santa's Sleigh (Large Group) Carriage - Seats up to 24 people
$12 per person (adult or child) + $2.50 service charge
Persons purchasing these tickets will ride in a large open carriage with other patrons. The entire carriage can be reserved by purchasing all 24 seats.
Click here for a printable schedule and map. From the schedule page, you may click the carriage type on any date to link directly to the order page for that particular carriage type/date.
OR: Click the BUY TICKETS button to first select your carriage type, then you will select the date and carriage time on subsequent pages.
Some dates, times, or carriage types may be unavailable.
When using the "Purchase By Price" option, select the tour time by using the "Select Price Level" drop-down menu. The "Section" name on your confirmation will be your carriage time.
Please allow plenty of time to arrive at the parking area. Traffic volume is extremely high.
The Carriage Ride staging area is located at the McCarthy Brothers company parking lot. Carriage ride patrons should not proceed to Tilles Park.
Do not attempt to enter the parking/staging area from Litzsinger Road. Use the McKnight entrance only.
We suggest entering from Manchester Road to avoid traffic to make it to your carriage ride on time. Please allow for extra time to get to the park.

From Manchester Road: head north on McKnight Rd approximately ¾ of a mile. After you pass Old Warson Rd continue approximately 100 yards and make a left onto the McCarthy Building Company entrance way and follow the signs to the parking area. There will be a lighted road sign directing you to the McCarthy Building entrance way. You may also take Brentwood Blve. to Litzinger Road, make a left at McKnight Road and the McCarthy Brothers lot will be on your right.

For more detailed directions, please visit the St. Louis County Parks website HERE.




Tickets are also available on-site for same day sales only. (No advance tickets will be sold on-site.) Many times sell out in advance, so availability on-site will be limited. Credit cards and cash will be accepted at the staging area.
Children who have not yet celebrated their second birthday do not require a ticket, but must sit on an adult's lap. Limit one free child per paid adult.
Everyone two years and older counts towards capacity.
There are no refunds unless the event is cancelled by St. Louis County Parks.
This is an outdoor event. Please dress appropriately for the weather. Blankets may be brought onto the carriage.
Customers are welcome to bring "personal" sized food and beverage items (ie small thermos, wine, cheese) onboard the carriage rides.
Please allow ample time to arrive and park prior to your scheduled departure.
The approximate time of the carriage tour is 20 minutes
Advance ticket sales end at 3pm on the day of the event.
Only one carriage may be purchased in a single online transaction at a time. For more than one carriage, you may add the first to the shopping cart, then "Continue Shopping" to add another or contact MetroTix by phone at 314-534-1111 to make the purchase.
Please keep in mind the carriage drivers do accept gratuity.
Pets are not allowed on carriages. (Except service animals, on private carriages only.)
The first step for entry to Snowflake Carriages is at least 14 inches from the ground. Larger carriages have a greater distance. There is no platform or step for entry, but guest may bring their own step, if needed.
Tilles Park
9551 Litzsinger Road, St. Louis, Missouri 63124